Muckross Sales Prospectus 1899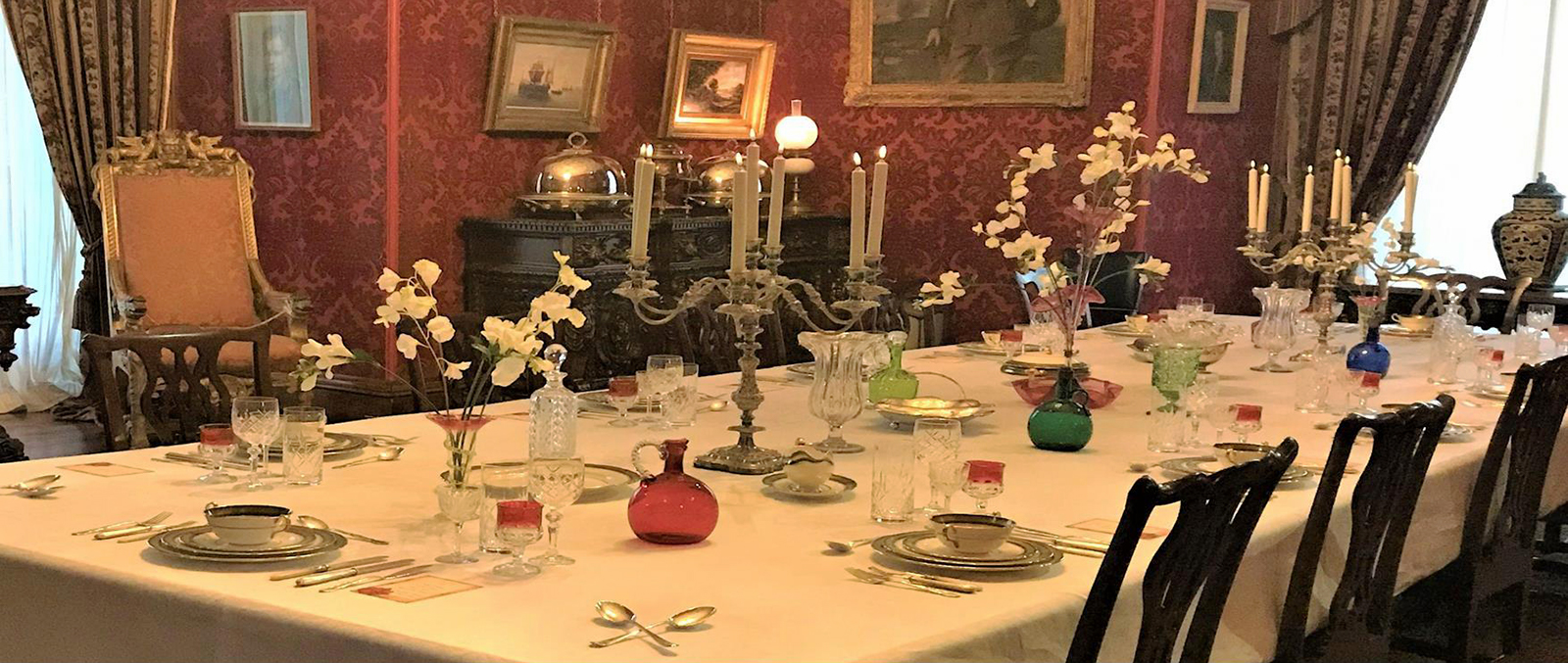 The Diningroom, Muckross House.
The Herbert family were associated with Muckross since at least the early 18th century. Originally the Muckross Estate was comprised of a much bigger area than that of the present House and demesne. However, the closing years of the 19th century witnessed a decline in the Herbert family fortunes.
The Standard Life Assurance Company of Scotland was the main mortgage holder of the Muckross Estate. Early in 1898 the Company decided to foreclose on the mortgage. As a result, the Herbert family's association with Muckross came to an end. By the end of 1898, most of the former Herbert tenants had purchased their holdings.
An auction was then held on 21 November 1899, for the sale of Muckross House and demesne and some other lands. However, the property did not achieve the reserve price and the auction fell through. Finally on 29 November 1899, it was announced that Lord Ardilaun, of the wealthy Guinness family, had bought the property for the sum of £60,000.
The Prospectus available here was that prepared for the abortive auction of 21 November 1899. You may view the Map that accompanied this Prospectus here.
The sales prospectus below is a large file and may be slow to load initially, depending on the quality of your internet connection, allowing your browser to cache the file can help.