The Herbert Family

Seascape by D. Serres, Main Hall, Muckross House.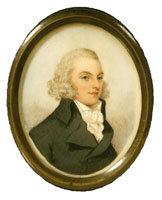 The Herbert family connection with Kerry began in 1656. In that year, Thomas Herbert of Montgomery in Wales was appointed land agent for his cousin, the third Lord Castleisland. Thomas settled at Kilcow, near Castleisland and his son, Edward, later leased the lands around Muckross from the native MacCarthys. Edward's son, also called Edward, may have been the first member of the Herbert family to actually live at Muckross. Certainly he was living on the Muckross Peninsula in 1735 with his wife Frances, a sister of Lord Kenmare.
The Herbert family became very wealthy during the 18th century due to the working of the copper mines on the Muckross Peninsula. However, it was not until 1770 that the family became the actual owners of the lands at Muckross, following the death of a MacCarthy relation.
The Herbert family played an active role in both local and political life as part of the 'Establishment'. They were also enthusiastic land improvers. When Arthur Young visited Muckross in 1776 he was fulsome in his praise of the agricultural improvements initiated by the then owner, Thomas Herbert. His son, the first Henry Arthur Herbert, was responsible for extensive plantations of forest on Torc Mountain. He served as M.P. for Kerry from 1806 to 1813.
Charles Herbert succeeded his father, Henry Arthur Herbert, in 1821. However, He died shortly after, in 1823, leaving his widow, Louisa Middleton, with six young children. Louisa then moved, with her children back home to Bradford Pererell in Dorchester. Their eldest son, also called Henry Arthur Herbert, was only thirteen years old when his mother died five years later.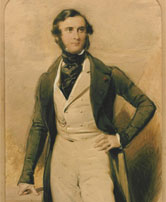 Henry Arthur Herbert was educated at Eton and graduated from Trinity College, Cambridge in 1835. While visiting Rome as part of a European tour he met his future wife, Mary Balfour, daughter of James Balfour and Lady Eleanor Maitland. Henry Arthur and Mary were married in 1837. They returned to Muckross where they initially lived at Torc Cottage (now demolished), in the shadow of Torc Mountain. In 1839 they commenced the building of the present Muckross House. It was completed in 1843, just two years prior to the Great Irish Famine.
Henry Arthur and Mary had four children, Eleanor, Henry Arthur, Charles and Blanche; they spent most of the famine years in England. Their parents however, tried to alleviate conditions for their tenants as best they could.
Henry Arthur was elected to Parliament in 1847. He was appointed Lord Lieutenant of the County of Kerry in 1853 and Colonel of the Kerry Militia in 1854. In 1857 Palmerston selected him as Chief Secretary for Ireland. However, he held this office for only a brief period. The Colonel remained an M.P. for Kerry until he died in 1866. He is buried in Killegy graveyard, close to Muckross village. Following his death, Mary and her two daughters retired to live in London.
Major Henry Arthur Herbert succeeded his father, the Colonel. Soon after, he married Emily Julia Charlotte Keane from County Waterford. The marriage was not a success and the couple divorced in the early 1880s. They had three children, Henry Arthur Edward Keane Herbert, Kathleen Keane Herbert and Gladys Keane Herbert.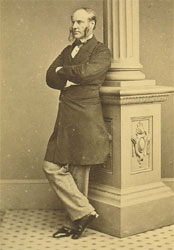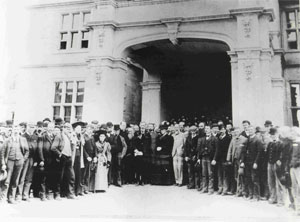 The Herbert's financial situation appears to have become increasingly unstable during the latter part of the 19th century. The visit of Queen Victoria in 1861 may have contributed to this. However, it is also likely that a reduction in rents, coupled with a number of possible ill-advised investments, may have aggravated their problems. In 1897 the Herberts were refused any further loans from the Standard Life Assurance Company. A year later, the Estate was forfeited to that Company and the long association of the Herbert family with Muckross was ended.
But that is not the end of the story. In September 1999 a Herbert family reunion, organised by the Trustees of Muckross House, was held at Muckross. It was the first time in one hundred years that Herbert family members had gathered together at Muckross. The family members now include widely scattered descendants, from both England and America, many of whom were previously unaware of each other's existence. It gives us great pleasure to think that we were instrumental in reuniting the various strands of the family again. An exhibition of watercolours by Mary Herbert, wife of Colonel Henry Arthur Herbert, was mounted for this special occasion.