The Paddy MacMonagle Collection - Posters

Daniel MacMonagle, a master printer and photographer, founded Killarney Printing Works in 1913; he later launched The Kingdom newspaper in 1923.


Daniel's son Patrick (Paddy) was born on 20 April 1920. He grew up in the grounds of the Old Glebe Hotel, in College Street, Killarney. Paddy attended the Presentation Monastery National School and St Brendan's College, Killarney, and later the Salesian College, in Pallaskenry, County Limerick. In 1938, having completed his Leaving Certificate exam, Paddy joined his father at Killarney Printing Works. He continued to work there, with his
brother Seán, until his retirement in 2001.


Paddy was a fluent Irish speaker and he also penned several books and publications. He became a Trustee of Muckross House in 1977. Subsequently, in 1988, Paddy donated a collection of posters, the work of Killarney Printing Works, to Muckross House Research Library. You can access a selection of the posters by clicking on the links at top right.


In recognition of his outstanding contribution to the local community Paddy was honoured with a civic reception by Killarney Town Council in 2007.
He died on August 20th 2014.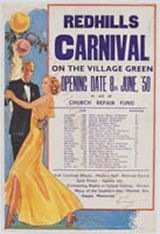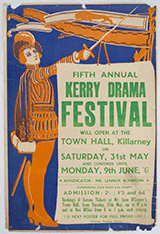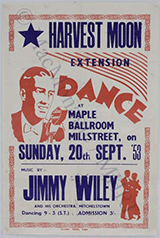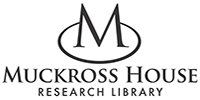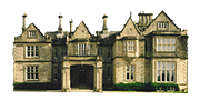 © Muckross House Research Library, Killarney, Co. Kerry, Ireland. Telephone: 00 353 (0) 64 669 1700 Library E-mail: library@muckross-house.ie
Trustees of Muckross House (Killarney) CLG. FULLY ACCREDITED MUSEUM Museum Standards Programme of Ireland
© 2022