Lord & Lady Ardilaun

Wallpaper detail, Business Room, Muckross House.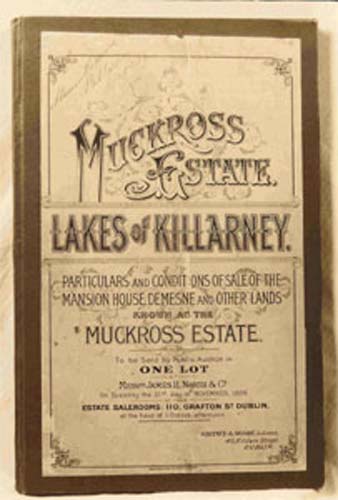 The Standard Life Assurance Company placed Muckross House and Estate for sale at auction in Dublin on the 21st November 1899. However, bidding was slow and the vendors withdrew the property. Then, on November 29th, it was announced that Lord Ardilaun, a member of the Guinness family and a prominent Irish Unionist, had finally purchased the Estate.
Lord Ardilaun was related through marriage to the Herbert family. His wife Olivia was a daughter of Jane, Countess of Bantry. Jane was the youngest sister of Colonel Henry Arthur Herbert. The Ardilauns spent very little time at Muckross and it was let out on an annual basis as a shooting and fishing lodge.