The Bourn Vincent Family
The Bourn Vincent Family, Drawing Room, Muckross House.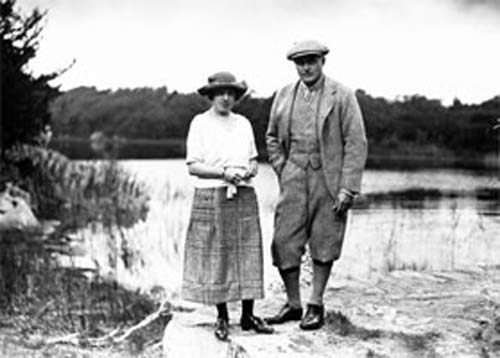 In 1910 Muckross was let to a wealthy American, Mr William Bowers Bourn. He was owner of the Empire Gold Mine and Spring Valley Water Company of northern California. A short time after, Mr Bowers Bourn's only child, Maud, married Mr Arthur Rose Vincent of Summerhill, Cloonlara, Co. Clare. Her father purchased the Muckross property as a wedding present for them.
Maud and her husband, Arthur Rose Vincent, had two children, Elizabeth Rose (1915 - 1983) and Arthur William Bourn (1919 - 2012). The family travelled extensively, but Muckross was their home.
During the years of Bourn and Vincent ownership, between 1911 and 1932, over £110,000 was lavished on improvements to the Estate. In 1915 the Sunken Garden, designed by Wallace and Co. of Colchester, was laid out. The Rock Garden was developed on a natural outcrop of Carboniferous limestone and the Stream Garden was also landscaped.
It is interesting that the Bourns chose a site which reminded them of Killarney, when they were building 'Filoli', their Californian home (1916 - 1919). There, they decorated their ballroom with murals depicting scenes from around Muckross. The gardens at 'Filoli' were planted with clippings of Yew, Holly and Myrtle, also from Muckross.
Prior to his marriage, Mr Vincent had served as a judge in the British Colonial Service. Afterwards, he continued to play an active role in public life. He served as Deputy Lieutenant of County Kerry in 1914 and was then appointed High Sheriff in 1915. In addition, he served as a Justice of the Peace.
Mr Vincent had sustained a hip injury when young. As a result, he was considered unfit for military service during the Great 1914 - 1918 War. However he did volunteer and serve as an ambulance driver with the French army on the Western Front. The United States entered the War in 1917. The British Foreign Office then dispatched Mr Vincent to head the British Information Service in Chicago.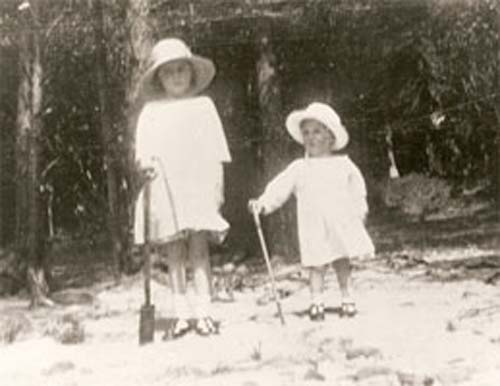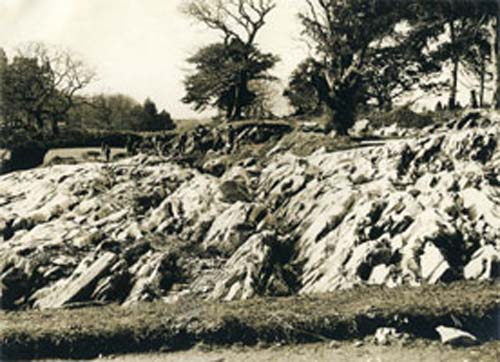 During the Irish War of Independence (1919 -1921) Mr Vincent appears to have served as an 'honest broker' between the IRA and the British Government. He was appointed to the Senate of the Irish Free State in 1931 and resigned in 1934.
Maud had died of pneumonia in New York in February 1929. She had been on her way to visit her parents in California. Her husband and children continued to live at Muckross for a further three years. In July 1932 Mr Vincent wrote to Mr Eamon De Valera, President of the Executive Council of the State. He stated that it was his intention, in association with his parents-in-law, to present Muckross to the Irish nation. With his parents-in-law, Mr Vincent had come to the conclusion that sustaining Muckross was going to become too big an undertaking for any private individual.
The Bourn Vincent Memorial Park Bill was put before Dáil Éireann (Irish Parliament) on December 7th 1932 and it took effect on December 31st. Under this Act, the Commissioners of Public Works were required to 'maintain and manage the Park as a National Park for the purpose of the recreation and enjoyment of the public'.
Following its acquisition by the State, Muckross House remained closed until 1964. Despite this, the Park and Gardens were open to the public and were visited by large numbers of visitors every year.
Arthur Rose Vincent continued to retain a lively interest in Muckross until his death in 1956. Like Henry Arthur Herbert he is buried in the nearby Killegy graveyard. His son, Arthur William Bourn Vincent, has always maintained close ties with Muckross throughout his life. Fleur Melville Gardner (daughter of Elizabeth Rose Vincent and niece of Arthur William Bourn Vincent) was a frequent visitor to Muckross until her untimely death in February 2011.