The Railway Age in County Kerry
It is difficult to believe that, formerly, County Kerry was served by many more miles of railway than at present. Most of these railway lines were constructed during the late Victorian period and they enjoyed a relatively short life span. The decades from the 1940s to the 1970s witnessed the gradual dismantling of many railway lines and the abandonment of many small railway stations. In 1979, the Trustees of Muckross House undertook a photographic survey of some of the closed, or partially closed, stations within the county. These images may be viewed Here.

The first train arrived in County Kerry, at Rathmore, on 16 May 1853. Due to the unfinished state of the railway line, passengers for Killarney had to continue their journey into that town by road. Two months later, on 16 July 1853, the completed Killarney Junction Railway Line opened for business. William Dargan was the engineer responsible for this line.

Work commenced on the Killarney to Tralee line, also under William Dargan, in 1856. It opened for business in July 1859. Both of these railway lines became part of the Great Southern and Western Railway in 1860. The Castleisland Railway, which linked Gortalea and Castleisland, opened in 1875. This was the first 'light' or narrow guage railway in Ireland. Although passenger services on this line ceased in 1947, it continued to provide a goods service up until the mid 1970s.

The railway line linking Farranfore and Killorglin opened in 1885, while a further extension to Valencia Harbour opened in 1893. This line was, until the time of its closure, the most westerly in Europe. Other railway lines within the county included the Tralee to Newcastlewest line, which opened in 1880 and closed to passenger traffic in 1963. The Tralee to Fenit line opened in 1887 and continued to provide at least a seasonal service up until 1975. The Tralee and Dingle Light Railway opened in 1891, with a connecting branch line serving Castlegregory. This branch line closed at the start of 'the Emergency', as World War Two was known in neutral Ireland. The main line to Dingle survived until 1953. Finally, the Headford Junction to Kenmare railway line opened in 1890 and closed in 1959.
.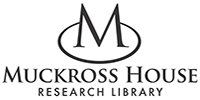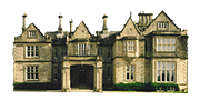 © Muckross House Research Library, Killarney, Co. Kerry, Ireland. Telephone: 00 353 (0) 64 669 1700 Library E-mail: library@muckross-house.ie
Trustees of Muckross House (Killarney) CLG. FULLY ACCREDITED MUSEUM Museum Standards Programme of Ireland
© 2019