Kenmare Estate: Rathmore Division
November 1886 to
c.

May 1894 - Folios 1001 - 1500

If you encounter any errors in the material transcribed below from the Index or Rent Ledger please e-mail us.

In order to conduct a query, please entry a name or townland name in the search box.

Content not availble on some mobile devices.
| ID | Surname | Forename | Location 1 | Location 2 | Page | Volume | Cross reference | Remarks |
| --- | --- | --- | --- | --- | --- | --- | --- | --- |
| 1 | Sheehan | Jeremiah | Annagh Beg | Maulykeavane | 1001 | Rathmore 1001 to 1500 | NA | NA |
| 2 | Culloty | Michael | Annagh Beg | Maulykeavane | 1002 | Rathmore 1001 to 1500 | NA | NA |
| 3 | Sheehan | John | Annagh Beg | Maulykeavane | 1003 | Rathmore 1001 to 1500 | NA | Reps Of |
| 4 | Curtayne | J. B. | Annagh Beg | NA | 1004 | Rathmore 1001 to 1500 | NA | Reps of |
| 5 | Sheehan | Michael | Annagh Beg | Maulykeavane | 1005 | Rathmore 1001 to 1500 | 1007 | Under tenant |
| 6 | Carroll | Michael | Annagh Beg | Maulykeavane | 1005 | Rathmore 1001 to 1500 | 1025 | Married Julia Sheehan |
| 7 | Sheehan | Julia | Annagh Beg | Maulykeavane | 1005 | Rathmore 1001 to 1500 | NA | Married Michael Carroll |
| 8 | McGillycuddy | Timothy | Annagh Beg | Maulykeavane | 1006 | Rathmore Folios 1001 to 1500 | NA | NA |
| 9 | Sheehan | Michael | Annagh Beg | Maulykeavane | 1007 | Rathmore Folios 1001 to 1500 | 1005 | NA |
| 10 | Carroll | Michael | Annagh Beg | Maulykeavane | 1007 | Rathmore Folios 1001 to 1500 | 1005 | Married Julia Sheehan |
| 11 | Sheehan | Julia | Annagh Beg | Maulykeavane | 1007 | Rathmore Folios 1001 to 1500 | 1005 | Married Michael Carroll |
| 12 | Wrenn | Jeremiah | Annagh Beg | Maulykeavane | 1008 | Rathmore Folios 1001 to 1500 | NA | NA |
| 13 | Sullivan | John | Annagh Beg | Maulykeavane | 1009 | Rathmore Folios 1001 to 1500 | NA | NA |
| 14 | Warren | Michael | Annagh Beg | 'NA' | 1010 | Rathmore Folios 1001 to 1500 | NA | (There is also a Patrick Warren associated with this holding in the Index) |
| 15 | Brosnahan (Brosnihan ?) | Ellen 'Widow' | Annagh Beg | 'NA' | 1011 | Rathmore Folios 1001 to 1500 | NA | NA |
| 16 | Brosnihan (Brosnahan ?) | Eliza 'Widow' | Annagh Beg | 'NA' | 1012 | Rathmore Folios 1001 to 1500 | 1004 - possible entry in accounts | Mother of Timothy Brosnihan |
| 17 | Brosnihan (Brosnahan ?) | Timothy | Annagh Beg | 'NA' | 1012 | Rathmore Folios 1001 to 1500 | NA | Son of Eliza Brosniha. Married May (Mary ?) Sheehan |
| 18 | Sheehan | May (Mary ?) | Annagh Beg | 'NA' | 1012 | Rathmore Folios 1001 to 1500 | NA | Married Timothy Broshihan (Brosnahan ?) |
| 19 | Reardon (Riordan ?) | John | Annagh Beg | 'NA' | 1013 | Rathmore Folios 1001 to 1500 | 1004 -possible entry in accounts, 1027 | NA |
| 20 | Spillane | Denis | Annagh Beg | 'NA' | 1014 | Rathmore Folios 1001 to 1500 | 1004 -possible entry in accounts | NA |
| 21 | Moynihan | May (Mary) | Annagh Beg | 'NA' | 1015 | Rathmore Folios 1001 to 1500 | 1491 | NA |
| 22 | Sullivan | Patrick | Annagh Beg | 'NA' | 1016 | Rathmore Folios 1001 to 1500 | NA | NA |
| 23 | Moynihan | Julia 'Widow' | Annagh Beg | 'NA' | 1017 | Rathmore Folios 1001 to 1500 | 1004 - possible entry in accounts | NA |
| 24 | Spillane | Julia 'Widow' | Annagh Beg | 'NA' | 1017 | Rathmore Folios 1001 to 1500 | NA | NA |
| 25 | Donoghue | Julia 'Widow' | Annagh Beg | 'NA' | 1018 | Rathmore Folios 1001 to 1500 | NA | NA |
| 26 | Doody | Jeremiah | Annagh Beg | 'NA' | 1018 | Rathmore Folios 1001 to 1500 | NA | Under tenant |
| 27 | Lyne | Jeremiah | Annagh Beg | 'NA' | 1019 | Rathmore Folios 1001 to 1500 | 1028 | NA |
| 28 | Crowley | Jeremiah | Annagh Beg | 'NA' | 1020 | Rathmore Folios 1001 to 1500 | 1029 | NA |
| 29 | Moynihan | Daniel | Annagh Beg | 'NA' | 1021 | Rathmore Folios 1001 to 1500 | 1004 - possible entry in accounts | NA |
| 30 | Moynihan | Julia | Annagh Beg | 'NA' | 1021 | Rathmore Folios 1001 to 1500 | NA | Under tenant |
| 31 | Spillane | Jeremiah | Annagh Beg | 'NA' | 1021 | Rathmore Folios 1001 to 1500 | NA | NA |
| 32 | Moynihan | Patrick J. | Annagh Beg | 'NA' | 1021 | Rathmore Folios 1001 to 1500 | NA | Went to America May 1880 |
| 33 | Sullivan | Ellen 'Widow' | Annagh Beg | 'NA' | 1022 | Rathmore Folios 1001 to 1500 | NA | NA |
| 34 | Sullivan | John | Annagh Beg | 'NA' | 1023 | Rathmore Folios 1001 to 1500 | NA | NA |
| 35 | Spillane | Jeremiah | Annagh Beg | 'NA' | 1024 | Rathmore Folios 1001 to 1500 | NA | Son of Timothy Spillane |
| 36 | Spillane | Timothy | Annagh Beg | 'NA' | 1024 | Rathmore Folios 1001 to 1500 | NA | Father of Jeremiah Spillane |
| 37 | Carroll | Michael | Maulykeavane | 'NA' | 1025 | Rathmore Folios 1001 to 1500 | 1005 | NA |
| 38 | Sullivan | Patrick | Annagh Beg | 'NA' | 1026 | Rathmore Folios 1001 to 1500 | NA | NA |
| 39 | Reardon | John | Annagh Beg | 'NA' | 1027 | Rathmore Folios 1001 to 1500 | 1013 | NA |
| 40 | Lyne | Jeremiah | Annagh Beg | 'NA' | 1028 | Rathmore Folios 1001 to 1500 | 1019 | NA |
| 41 | Crowley | Jeremiah | Annagh Beg | 'NA' | 1029 | Rathmore Folios 1001 to 1500 | 1020 | NA |
| 42 | Spillane | Julia | Annagh Beg | 'NA' | 1030 | Rathmore Folios 1001 to 1500 | NA | NA |
| 43 | Moynihan | Timothy T. | Banard | Kingwilliamstown, (now Ballydesmond) Co. Cork | 1037 | Rathmore Folios 1001 to 1500 | NA | NA |
| 44 | Moynihan | John | Banard | 'NA' | 1038 | Rathmore Folios 1001 to 1500 | NA | NA |
| 45 | Mahony | John | Banard | 'NA' | 1039 | Rathmore Folios 1001 to 1500 | 1488 | NA |
| 46 | Riordan (Reardon ?) | Patrick | Banard | 'NA' | 1040 | Rathmore Folios 1001 to 1500 | NA | Reps of |
| 47 | Brien | Patrick | Banard | 'NA' | 1041 | Rathmore Folios 1001 to 1500 | NA | NA |
| 48 | Connor | Timothy | Banard | 'NA' | 1042 | Rathmore Folios 1001 to 1500 | NA | NA |
| 49 | Cronin | Denis | Banard | 'NA' | 1043 | Rathmore Folios 1001 to 1500 | NA | NA |
| 50 | Sweeny | Ellen | Banard | 'NA' | 1044 | Rathmore Folios 1001 to 1500 | NA | NA |
| 51 | Inspector General R.I.C | 'NA' | Banard (Barracks) | 'NA' | 1045 | Rathmore Folios 1001 to 1500 | 1046 | NA |
| 52 | Inspector General R.I.C | 'NA' | Banard (Barracks) | 'NA' | 1046 | Rathmore Folios 1001 to 1500 | 1045 | NA |
| 53 | Moynihan | Humphrey | Beheenagh | 'NA' | 1049 | Rathmore Folios 1001 to 1500 | NA | Reps of |
| 54 | Moynihan | Timothy | Beheenagh | 'NA' | 1049 | Rathmore Folios 1001 to 1500 | NA | NA |
| 55 | Moynihan | Michael | Beheenagh | 'NA' | 1049 | Rathmore Folios 1001 to 1500 | NA | NA |
| 56 | Bryan | Denis | Beheenagh | 'NA' | 1049 | Rathmore Folios 1001 to 1500 | NA | NA |
| 57 | Moynihan | Eliza | Beheenagh | 'NA' | 1049 | Rathmore Folios 1001 to 1500 | NA | NA |
| 58 | Murphy | Patrick | Carran | 'NA' | 1062 | Rathmore Folios 1001 to 1500 | NA | NA |
| 59 | Casey | Patrick | Carran | Kiskeem, Kingwilliamstown, (now Ballydesmond) Co. Cork | 1063 | Rathmore Folios 1001 to 1500 | 1072 | NA |
| 60 | Sullivan | John | Carran | 'NA' | 1064 | Rathmore Folios 1001 to 1500 | NA | Carpenter |
| 61 | Sullivan | Timothy | Carran | 'NA' | 1065 | Rathmore Folios 1001 to 1500 | NA | Cooper |
| 62 | Leary | Daniel | Carran | 'NA' | 1066 | Rathmore Folios 1001 to 1500 | NA | NA |
| 63 | Leary | Denis | Carran | 'NA' | 1067 | Rathmore Folios 1001 to 1500 | NA | Cooper |
| 64 | Cahill | Peter | Carran | 'NA' | 1068 | Rathmore Folios 1001 to 1500 | NA | NA |
| 65 | Dinneen (Dineen ?) | Matthew | Carran | 'NA' | 1069 | Rathmore Folios 1001 to 1500 | NA | NA |
| 66 | Dinneen (Dineen ?) | Timothy | Carran | 'NA' | 1070 | Rathmore Folios 1001 to 1500 | NA | NA |
| 67 | Walsh | Thomas | Carran | 'NA' | 1070 | Rathmore Folios 1001 to 1500 | NA | NA |
| 68 | Dinneen (Dineen ?) | Catherine | Carran | 'NA' | 1070 | Rathmore Folios 1001 to 1500 | NA | NA |
| 69 | Mahony | Darby | Carran | 'NA' | 1071 | Rathmore Folios 1001 to 1500 | NA | NA |
| 70 | Cahill | Con | Carran | 'NA' | 1071 | Rathmore Folios 1001 to 1500 | NA | NA |
| 71 | Casey | Patrick | Carran | 'NA' | 1072 | Rathmore Folios 1001 to 1500 | 1063 | NA |
| 72 | Murphy | Denis D. | Carhoonoe | 'NA' | 1073 | Rathmore Folios 1001 to 1500 | NA | Reps of. Shopkeeper and Smith ? |
| 73 | Keeffe | Daniel | Carhoonoe | 'NA' | 1073 | Rathmore Folios 1001 to 1500 | NA | Under tenant Shopkeeper and Smith ? |
| 74 | Sullivan | Daniel | Carhoonoe | 'NA' | 1074 | Rathmore Folios 1001 to 1500 | 1492 | NA |
| 75 | Murphy | Denis T. | Carhoonoe | 'NA' | 1075 | Rathmore Folios 1001 to 1500 | NA | NA |
| 76 | Murphy | May (Mary ?) 'Widow' | Carhoonoe | 'NA' | 1075 | Rathmore Folios 1001 to 1500 | NA | NA |
| 77 | Cronin | Batt | Carhoonoe | 'NA' | 1076 | Rathmore Folios 1001 to 1500 | NA | NA |
| 78 | Murphy | Timothy | Carhoonoe | 'NA' | 1077 | Rathmore Folios 1001 to 1500 | NA | NA |
| 79 | Cronin | Jeremiah | Carhoonoe | 'NA' | 1078 | Rathmore Folios 1001 to 1500 | NA | NA |
| 80 | Keeffe | Timothy | Carhoonoe | 'NA' | 1079 | Rathmore Folios 1001 to 1500 | NA | NA |
| 81 | Cremin (Cremmin ?) | Philip | Carhoonoe | 'NA' | 1080 | Rathmore Folios 1001 to 1500 | NA | NA |
| 82 | Fleming | Michael | Carhoonoe | 'NA' | 1081 | Rathmore Folios 1001 to 1500 | NA | NA |
| 83 | Fleming | Patrick | Carhoonoe | 'NA' | 1081 | Rathmore Folios 1001 to 1500 | NA | NA |
| 84 | Curran | Abby | Carhoonoe | 'NA' | 1082 | Rathmore Folios 1001 to 1500 | NA | NA |
| 85 | Curran | Timothy | Carhoonoe | 'NA' | 1082 | Rathmore Folios 1001 to 1500 | NA | NA |
| 86 | Cavan | Martin | Carhoonoe | 'NA' | 1083 | Rathmore Folios 1001 to 1500 | 1124 | NA |
| 87 | Cronin | Timothy | Carhoonoe | 'NA' | 1084 | Rathmore Folios 1001 to 1500 | NA | NA |
| 88 | Connell | Cornelius | Carhoonoe | 'NA' | 1085 | Rathmore Folios 1001 to 1500 | NA | Reps of |
| 89 | Mahony | John | Carhoonoe | 'NA' | 1086 | Rathmore Folios 1001 to 1500 | NA | NA |
| 90 | Killarney Board of Guardians | 'NA' | Cloonts | 'NA' | 1087 | Rathmore Folios 1001 to 1500 | NA | 'Labourer's lot taken from Kate Glaveen's holding' |
| 91 | Glaveen | Kate | Cloonts | 'NA' | 1087 | Rathmore Folios 1001 to 1500 | 1110 | Labourer's lot taken from this holding |
| 92 | Halloran | Daniel | Cloonts | 'NA' | 1088 | Rathmore Folios 1001 to 1500 | NA | NA |
| 93 | Dowling | Stephen | Cloonts | 'NA' | 1089 | Rathmore Folios 1001 to 1500 | NA | NA |
| 94 | Keeffe | Eugene | Cloonts | 'NA' | 1090 | Rathmore Folios 1001 to 1500 | NA | NA |
| 95 | Hassett | William | Cloonts | 'NA' | 1091 | Rathmore Folios 1001 to 1500 | NA | NA |
| 96 | Horgan | John | Cloonts | 'NA' | 1092 | Rathmore Folios 1001 to 1500 | NA | NA |
| 97 | Horgan | Daniel | Cloonts | 'NA' | 1092 | Rathmore Folios 1001 to 1500 | NA | NA |
| 98 | Dennehy | John | Cloonts | 'NA' | 1093 | Rathmore Folios 1001 to 1500 | NA | Under tenant |
| 99 | Leary | Denis | Cloonts | 'NA' | 1093 | Rathmore Folios 1001 to 1500 | NA | NA |
| 101 | Kennedy | John | Cloonts | 'NA' | 1094 | Rathmore Folios 1001 to 1500 | NA | NA |
| 102 | Keeffe | Daniel | Cloonts | 'NA' | 1094 | Rathmore Folios 1001 to 1500 | NA | NA |
| 103 | Dinneen (Dineen ?) | Michael | Cloonts | 'NA' | 1096 | Rathmore Folios 1001 to 1500 | NA | NA |
| 104 | Dinneen (Dineen ?) | May (Mary ?) | Cloonts | 'NA' | 1096 | Rathmore Folios 1001 to 1500 | NA | NA |
| 105 | Aherne | Jeremiah | Cloonts | 'NA' | 1097 | Rathmore Folios 1001 to 1500 | NA | Reps of |
| 106 | Aherne | Julia | Cloonts | 'NA' | 1097 | Rathmore Folios 1001 to 1500 | NA | NA |
| 107 | Breen | P. (Patrick) | Cloonts | 'NA' | 1098 | Rathmore Folios 1001 to 1500 | NA | NA |
| 108 | Buckley | Cornelius | Cloonts | 'NA' | 1099 | Rathmore Folios 1001 to 1500 | NA | NA |
| 109 | Cronin | John | Cloonts | 'NA' | 1100 | Rathmore Folios 1001 to 1500 | NA | NA |
| 110 | Foley | Cornelius | Cloonts | 'NA' | 1100 | Rathmore Folios 1001 to 1500 | NA | NA |
| 111 | Dennehy | Philip | Cloonts | 'NA' | 1101 | Rathmore Folios 1001 to 1500 | NA | NA |
| 112 | Dinneen (Dineen ?) | John | Cloonts | 'NA' | 1102 | Rathmore Folios 1001 to 1500 | NA | Reps of |
| 113 | Dinneen (Dineen ?) | Mary | Cloonts | 'NA' | 1102 | Rathmore Folios 1001 to 1500 | NA | NA |
| 114 | Murphy | Michael | Cloonts | 'NA' | 1103 | Rathmore Folios 1001 to 1500 | NA | NA |
| 115 | Dennehy | Mary | Cloonts | 'NA' | 1104 | Rathmore Folios 1001 to 1500 | NA | NA |
| 116 | McAuliffe | Patrick | Cloonts | 'NA' | 1104 | Rathmore Folios 1001 to 1500 | NA | Married Hanoria Dennehy |
| 117 | Dennehy | Hanoria | Cloonts | 'NA' | 1104 | Rathmore Folios 1001 to 1500 | NA | Married Patrick McAuliffe |
| 118 | Dennehy | Mary | Cloonts | 'NA' | 1105 | Rathmore Folios 1001 to 1500 | NA | Reps of |
| 119 | Dennehy | John | Cloonts | 'NA' | 1106 | Rathmore Folios 1001 to 1500 | NA | NA |
| 120 | Buckley | Cornelius | Cloonts | 'NA' | 1106 | Rathmore Folios 1001 to 1500 | NA | NA |
| 121 | Donoghue | Ellen | Cloonts | 'NA' | 1107 | Rathmore Folios 1001 to 1500 | NA | NA |
| 122 | Falvey | Denis | Cloonts | 'NA' | 1108 | Rathmore Folios 1001 to 1500 | NA | Probably father of Kate Falvey |
| 123 | Falvey | Kate | Cloonts | 'NA' | 1108 | Rathmore Folios 1001 to 1500 | NA | Probably daughter of Denis Falvey, married Timothy Dennehy |
| 124 | Dennehy | Timothy | Cloonts | 'NA' | 1108 | Rathmore Folios 1001 to 1500 | NA | Married Kate Falvey, probably daughter of Denis Falvey |
| 125 | Foley | Daniel | Cloonts | 'NA' | 1109 | Rathmore Folios 1001 to 1500 | NA | Reps of |
| 126 | Foley | Hanoria 'Widow' | Cloonts | 'NA' | 1109 | Rathmore Folios 1001 to 1500 | NA | NA |
| 127 | Glaveen | T. | Cloonts | 'NA' | 1110 | Rathmore Folios 1001 to 1500 | 1087 | Reps of |
| 128 | Glaveen | Kate | Cloonts | 'NA' | 1110 | Rathmore Folios 1001 to 1500 | 1087 | NA |
| 129 | Hickey | Cornelius | Cloonts | 'NA' | 1111 | Rathmore Folios 1001 to 1500 | NA | NA |
| 130 | Cronin | Timothy | Cloonts | 'NA' | 1111 | Rathmore Folios 1001 to 1500 | NA | NA |
| 131 | Halloran | John | Cloonts | 'NA' | 1112 | Rathmore Folios 1001 to 1500 | NA | NA |
| 132 | Halloran | Daniel | Cloonts | 'NA' | 1112 | Rathmore Folios 1001 to 1500 | NA | NA |
| 133 | Keeffe | William | Cloonts | 'NA' | 1113 | Rathmore Folios 1001 to 1500 | NA | Reps of |
| 134 | Keeffe | Ellen 'Widow' | Cloonts | 'NA' | 1113 | Rathmore Folios 1001 to 1500 | NA | NA |
| 135 | McCarthy | Matthew | Cloonts | 'NA' | 1114 | Rathmore Folios 1001 to 1500 | NA | NA |
| 136 | Murphy | Michael | Cloonts | 'NA' | 1114 | Rathmore Folios 1001 to 1500 | NA | NA |
| 137 | Moynihan | Ellen 'Widow' | Cloonts | 'NA' | 1115 | Rathmore Folios 1001 to 1500 | NA | NA |
| 138 | Moynihan | Timothy | Cloonts | 'NA' | 1116 | Rathmore Folios 1001 to 1500 | NA | NA |
| 139 | Murphy | Michael | Cloonts | 'NA' | 1116 | Rathmore Folios 1001 to 1500 | NA | NA |
| 140 | Sullivan | Darby | Cloonts | 'NA' | 1117 | Rathmore Folios 1001 to 1500 | NA | NA |
| 141 | Sullivan | Darby | Cloonts | 'NA' | 1118 | Rathmore Folios 1001 to 1500 | NA | NA |
| 142 | Sullivan | Denis | Cloonts | 'NA' | 1118 | Rathmore Folios 1001 to 1500 | NA | NA |
| 143 | Moynihan | Ellen | Cloonts | 'NA' | 1119 | Rathmore Folios 1001 to 1500 | NA | NA |
| 144 | Howard | Julia | Cloonts | 'NA' | 1120 | Rathmore Folios 1001 to 1500 | NA | NA |
| 145 | Sullivan | Denis | Cloonts | 'NA' | 1120 | Rathmore Folios 1001 to 1500 | NA | Married Julia Howard |
| 146 | Howard | Julia | Cloonts | 'NA' | 1120 | Rathmore Folios 1001 to 1500 | NA | Married Denis Sullivan |
| 147 | McAuliffe | Darby (?) | Cloonts | 'NA' | 1120 | Rathmore Folios 1001 to 1500 | NA | NA |
| 148 | Leary | Daniel | Cloonts | 'NA' | 1121 | Rathmore Folios 1001 to 1500 | NA | NA |
| 149 | Hickey | Daniel | Cottage | Millstreet (County Cork) | 1122 | Rathmore Folios 1001 to 1500 | NA | NA |
| 150 | Looney | Peter | Cottage | 'NA' | 1123 | Rathmore Folios 1001 to 1500 | NA | Reps of |
| 151 | Looney | Mary 'Widow' | Cottage | 'NA' | 1123 | Rathmore Folios 1001 to 1500 | NA | NA |
| 152 | Looney | James | Cottage | 'NA' | 1124 | Rathmore Folios 1001 to 1500 | 1483 | NA |
| 153 | Spillane | Maurice | Cottage | Mausrower | 1125 | Rathmore Folios 1001 to 1500 | NA | NA |
| 154 | Spillane | Johanna | Cottage | Mausrower | 1125 | Rathmore Folios 1001 to 1500 | NA | NA |
| 155 | Moynihan | Darby | Cottage | 'NA' | 1126 | Rathmore Folios 1001 to 1500 | NA | NA |
| 156 | Kelliher (Kelleher ?) | Frank | Cottage | Headford | 1126 | Rathmore Folios 1001 to 1500 | NA | NA |
| 157 | Donnelly | Daniel | Coom | 'NA' | 1129 | Rathmore Folios 1001 to 1500 | NA | NA |
| 158 | Kelly | Michael | Coom | 'NA' | 1130 | Rathmore Folios 1001 to 1500 | NA | NA |
| 159 | Murphy | John | Coom | 'NA' | 1132 | Rathmore Folios 1001 to 1500 | NA | NA |
| 160 | Sullivan | Margaret | Coom | 'NA' | 1132 | Rathmore Folios 1001 to 1500 | NA | NA |
| 161 | Donoghue | Bridget | Coom | 'NA' | 1133 | Rathmore Folios 1001 to 1500 | NA | NA |
| 162 | Herlihy | Bridget | Coom | 'NA' | 1133 | Rathmore Folios 1001 to 1500 | NA | NA |
| 163 | Brosnahan (Brosnihan ?) | Timothy | Coom | 'NA' | 1134 | Rathmore Folios 1001 to 1500 | NA | NA |
| 164 | Brosnahan (Brosnihan ?) | Patrick | Coom | 'NA' | 1135 | Rathmore Folios 1001 to 1500 | NA | NA |
| 165 | Sullivan | James | Coom | 'NA' | 1136 | Rathmore Folios 1001 to 1500 | NA | NA |
| 166 | Keeffe | John | Coom | 'NA' | 1137 | Rathmore Folios 1001 to 1500 | NA | NA |
| 167 | O'Sullivan | John | Coom | 'NA' | 1138 | Rathmore Folios 1001 to 1500 | NA | Reps of |
| 168 | O'Sullivan | Mary | Coom | 'NA' | 1138 | Rathmore Folios 1001 to 1500 | NA | NA |
| 169 | Hegarty | John | Coom | 'NA' | 1139 | Rathmore Folios 1001 to 1500 | NA | NA |
| 170 | Sheehan | Michael | Coom | 'NA' | 1140 | Rathmore Folios 1001 to 1500 | NA | NA |
| 171 | Brosnihan (Brosnahan ?) | Jeremiah | Coom | 'NA' | 1141 | Rathmore Folios 1001 to 1500 | NA | NA |
| 172 | Griffin | John | Coom | 'NA' | 1142 | Rathmore Folios 1001 to 1500 | NA | NA |
| 173 | Sheehan | Michael | Coom | 'NA' | 1143 | Rathmore Folios 1001 to 1500 | NA | Went to America c. 1883. |
| 174 | Hurley | Darby | Coom | 'NA' | 1143 | Rathmore Folios 1001 to 1500 | NA | NA |
| 175 | Callaghan | Timothy | Coom | 'NA' | 1144 | Rathmore Folios 1001 to 1500 | NA | NA |
| 176 | Moynihan | Humphrey John | Coom | 'NA' | 1145 | Rathmore Folios 1001 to 1500 | NA | Reps of |
| 177 | Moynihan | Johanna | Coom | 'NA' | 1145 | Rathmore Folios 1001 to 1500 | NA | NA |
| 178 | Murphy | Daniel | Coom | 'NA' | 1146 | Rathmore Folios 1001 to 1500 | NA | NA |
| 179 | Moynihan | Andrew | Coom | 'NA' | 1147 | Rathmore Folios 1001 to 1500 | NA | NA |
| 180 | Connell | Lawrence | Coom | 'NA' | 1148 | Rathmore Folios 1001 to 1500 | NA | NA |
| 181 | Brosnihan (Brosnahan ?) | Michael | Coom | 'NA' | 1148 | Rathmore Folios 1001 to 1500 | NA | NA |
| 182 | Mahony | James | Coom | 'NA' | 1149 | Rathmore Folios 1001 to 1500 | NA | NA |
| 183 | Sullivan | Denis | Coom | 'NA' | 1150 | Rathmore Folios 1001 to 1500 | NA | NA |
| 184 | Keeffe | Andrew | Coom | 'NA' | 1151 | Rathmore Folios 1001 to 1500 | NA | NA |
| 185 | Moynihan | John | Coom | 'NA' | 1152 | Rathmore Folios 1001 to 1500 | NA | NA |
| 186 | Moynihan | Cornelius | Coom | 'NA' | 1153 | Rathmore Folios 1001 to 1500 | NA | NA |
| 187 | Cronin | John | Coom | 'NA' | 1154 | Rathmore Folios 1001 to 1500 | NA | NA |
| 188 | Coffey | James | Coom | 'NA' | 1155 | Rathmore Folios 1001 to 1500 | NA | NA |
| 189 | Sheehan | Patrick | Coom | 'NA' | 1156 | Rathmore Folios 1001 to 1500 | NA | NA |
| 190 | Riordan (Reardon ?) | Daniel | Coom | 'NA' | 1157 | Rathmore Folios 1001 to 1500 | NA | NA |
| 191 | Cronin | Peter | Coom | Gneevgullia | 1157 | Rathmore Folios 1001 to 1500 | NA | Schoolmaster, Tooreencahill |
| 192 | Leary | Darby | Coom | 'NA' | 1158 | Rathmore Folios 1001 to 1500 | NA | Husband of Kate Leary |
| 193 | Leary | Kate | Coom | 'NA' | 1158 | Rathmore Folios 1001 to 1500 | NA | Wife of Darby Leary |
| 194 | Moynihan | Michael | Coom | Gneevgullia' | 1158 | Rathmore Folios 1001 to 1500 | NA | NA |
| 195 | Kelleher (Kelliher / Kellegher ?) | Michael | Coom | 'NA' | 1159 | Rathmore Folios 1001 to 1500 | NA | Reps of |
| 196 | Sullivan | Mary | Coom | 'NA' | 1160 | Rathmore Folios 1001 to 1500 | NA | NA |
| 197 | Donoghue | Mary | Coom | 'NA' | 1161 | Rathmore Folios 1001 to 1500 | NA | NA |
| 198 | Moynihan | Humphrey | Coom | 'NA' | 1161 | Rathmore Folios 1001 to 1500 | NA | Reps of |
| 199 | Sullivan | Jeremiah | Coom | 'NA' | 1162 | Rathmore Folios 1001 to 1500 | NA | Chairman of the Rathmore National League |
| 200 | Curtin | William | Coom | 'NA' | 1163 | Rathmore Folios 1001 to 1500 | NA | Reps of |
| 201 | Curtin | Mary | Coom | 'NA' | 1163 | Rathmore Folios 1001 to 1500 | NA | NA |
| 202 | Hassett | William | Coom | 'NA' | 1164 | Rathmore Folios 1001 to 1500 | NA | NA |
| 203 | Brosnihan (Brosnahan ?) | John | Coom | 'NA' | 1165 | Rathmore Folios 1001 to 1500 | NA | NA |
| 204 | Casey | Thade | Coom | 'NA' | 1166 | Rathmore Folios 1001 to 1500 | 1489 | NA |
| 205 | Murphy | Andrew | Coom | 'NA' | 1167 | Rathmore Folios 1001 to 1500 | NA | NA |
| 206 | Keeffe | Arthur | Coom | 'NA' | 1168 | Rathmore Folios 1001 to 1500 | NA | NA |
| 207 | Murphy | Dan ? | Coom | 'NA' | 1168 | Rathmore Folios 1001 to 1500 | NA | NA |
| 208 | Keeffe Sullivan | Eugene | Coom | Henn Street, (now Plunkett Street), Killarney | 1168 | Rathmore Folios 1001 to 1500 | NA | NA |
| 209 | Moriarty | John | Coom | 'NA' | 1169 | Rathmore Folios 1001 to 1500 | NA | Mason |
| 210 | Hurly | Darby | Coom | 'NA' | 1170 | Rathmore Folios 1001 to 1500 | NA | NA |
| 211 | Murphy | Cornelius | Coom | 'NA' | 1171 | Rathmore Folios 1001 to 1500 | NA | NA |
| 212 | Murphy | Peter | Coom | 'NA' | 1171 | Rathmore Folios 1001 to 1500 | NA | Married Johanna Kellegher (Kelliher / Kelleher ?) of Mausrower |
| 213 | Kellegher (Kelliher / Kelleher ?) | Johanna | Coom | Mausrower | 1171 | Rathmore Folios 1001 to 1500 | NA | Married Peter Murphy |
| 214 | Hayes | Patrick | Coom | 'NA' | 1172 | Rathmore Folios 1001 to 1500 | NA | NA |
| 215 | Murphy | Con (Cornelius ?) | Coom | 'NA' | 1172 | Rathmore Folios 1001 to 1500 | NA | NA |
| 216 | Kerin | James | Coom | 'NA' | 1173 | Rathmore Folios 1001 to 1500 | NA | NA |
| 217 | Clifford | Timothy | Coom | 'NA' | 1174 | Rathmore Folios 1001 to 1500 | NA | NA |
| 218 | Sullivan | Michael | Coom | 'NA' | 1175 | Rathmore Folios 1001 to 1500 | NA | NA |
| 219 | Sheehan | Patrick | Coom | 'NA' | 1176 | Rathmore Folios 1001 to 1500 | NA | NA |
| 220 | Keeffe | Owen | Coom | 'NA' | 1177 | Rathmore Folios 1001 to 1500 | NA | NA |
| 221 | Connell | Mary 'Widow' | Coom | 'NA' | 1178 | Rathmore Folios 1001 to 1500 | NA | NA |
| 222 | Donoghue | Patrick | Coom | 'NA' | 1179 | Rathmore Folios 1001 to 1500 | NA | NA |
| 223 | Killarney Board of Guardians | 'NA' | Coom | 'NA' | 1180 | Rathmore Folios 1001 to 1500 | NA | 'Labourer's lot taken from DL. Murphy's holding.' (Daniel ? Murphy) |
| 224 | Murphy | Daniel ? | Coom | 'NA' | 1180 | Rathmore Folios 1001 to 1500 | NA | Labourer's lot taken from Daniel (?) Murphy's holding - under Kilalrney Board of Guardians. |
| 225 | Killarney Board of Guardians | 'NA' | Coom | 'NA' | 1181 | Rathmore Folios 1001 to 1500 | NA | 'Labourer's lot taken from M. Kelleher's holding.' (Kelliher / Kelleher ?) |
| 226 | Kelleher (Kelliher / Kellegher ?) | M. | Coom | 'NA' | 1181 | Rathmore Folios 1001 to 1500 | NA | 'Labourer's lot taken from M. Kelleher's holding.' under Killarney Board of Guardians. |
| 227 | Murphy | Peter | Coom | 'NA' | 1182 | Rathmore Folios 1001 to 1500 | NA | NA |
| 228 | Cronin | Timothy John | Doocarrig Beg | 'NA' | 1183 | Rathmore Folios 1001 to 1500 | NA | NA |
| 229 | Fitzgerald | William | Doocarrig Beg | 'NA' | 1184 | Rathmore Folios 1001 to 1500 | NA | NA |
| 230 | Cooper | Clement | Doocarrig Beg | 'NA' | 1185 | Rathmore Folios 1001 to 1500 | NA | Adopted Plan of Campaign 12 November 1888 |
| 231 | O Connor | Daniel | Doocarrig Beg | College Street, Killarney | 1185 | Rathmore Folios 1001 to 1500 | 1187 | Involved in Plan of Campaign |
| 232 | Donoghue | Thomas | Doocarrig Beg | 'NA' | 1186 | Rathmore Folios 1001 to 1500 | NA | NA |
| 233 | Donoghue | Daniel | Doocarrig Beg | 'NA' | 1186 | Rathmore Folios 1001 to 1500 | NA | NA |
| 234 | Cooper | Clement | Doocarrig Beg | 'NA' | 1187 | Rathmore Folios 1001 to 1500 | 1185 | NA |
| 235 | Cronin | Daniel | Doocarrig More | 'NA' | 1188 | Rathmore Folios 1001 to 1500 | 1487 | Father-in-law of Cornelius (?) Donoghue, Gortalicka, Glenflesk (Coltsman's Estate) |
| 236 | Donoghue | Corns. (Cornelius ?) | Doocarrig More | Gortalicka, Glenflesk (Coltsman's Estate) | 1188 | Rathmore Folios 1001 to 1500 | NA | Son-in-law of Daniel Cronin, Doocarrigmore |
| 237 | Crowley | Cornelius | Doocarrig More | 'NA' | 1189 | Rathmore Folios 1001 to 1500 | NA | NA |
| 238 | Connor | Michael | Doocarrig More | 'NA' | 1190 | Rathmore Folios 1001 to 1500 | NA | Adopted Plan of Campaign 12 November 1888. |
| 239 | O'Connor | Daniel | Doocarrig More | College Street, Killarney | 1190 | Rathmore Folios 1001 to 1500 | NA | Involved in Plan of Campaign |
| 240 | Callaghan | Johanna | Doocarrig More | 'NA' | 1191 | Rathmore Folios 1001 to 1500 | NA | NA |
| 241 | Donoghue | Thade | Doocarrig More | 'NA' | 1192 | Rathmore Folios 1001 to 1500 | NA | NA |
| 242 | Cooper | Giles | Drom | 'NA' | 1194 | Rathmore Folios 1001 to 1500 | NA | NA |
| 243 | Cooper | Timothy | Drom | 'NA' | 1195 | Rathmore Folios 1001 to 1500 | NA | NA |
| 244 | Cooper | Clement Timothy | Drom | 'NA' | 1195 | Rathmore Folios 1001 to 1500 | NA | Married Ellen Kellegher (Kelliher / Kelleher ?) |
| 245 | Kellegher (Kellihwe / Kelleher ?) | Ellen | Drom | 'NA' | 1195 | Rathmore Folios 1001 to 1500 | NA | Married Clement Timothy Cooper |
| 246 | Cooper | Giles Thomas | Drom | 'NA' | 1196 | Rathmore Folios 1001 to 1500 | NA | NA |
| 247 | Cooper | Thomas F. | Drom | 'NA' | 1197 | Rathmore Folios 1001 to 1500 | NA | NA |
| 248 | Herlihy | Thade | Drom | 'NA' | 1198 | Rathmore Folios 1001 to 1500 | NA | NA |
| 249 | Moynihan | Daniel | Drom | 'NA' | 1199 | Rathmore Folios 1001 to 1500 | NA | NA |
| 250 | Cooper | Giles C. | Drom | 'NA' | 1200 | Rathmore Folios 1001 to 1500 | NA | NA |
| 251 | Cooper | Giles F. | Drom | 'NA' | 1201 | Rathmore Folios 1001 to 1500 | NA | NA |
| 252 | Murphy | Jeremiah | Drom | 'NA' | 1202 | Rathmore Folios 1001 to 1500 | NA | NA |
| 253 | Fitzgerald | Johanna | Drom | 'NA' | 1203 | Rathmore Folios 1001 to 1500 | NA | NA |
| 254 | Doherty | Cornelius | Gloungriskeen (Glangristeen ?) | 'NA' | 1206 | Rathmore Folios 1001 to 1500 | NA | NA |
| 255 | Doherty | Corns. (Cornelius ) | Gloungriskeen (Glangristeen ?) | 'NA' | 1207 | Rathmore Folios 1001 to 1500 | NA | Cornelius M. in Index |
| 256 | Rahilly | John | Gloungriskeen (Glangristeen ?) | 'NA' | 1208 | Rathmore Folios 1001 to 1500 | NA | NA |
| 257 | Cronin | Timothy | Gloungriskeen (Glangristeen ?) | 'NA' | 1209 | Rathmore Folios 1001 to 1500 | NA | NA |
| 258 | Rahilly | Michael | Gloungriskeen (Glangristeen ?) | 'NA' | 1210 | Rathmore Folios 1001 to 1500 | NA | NA |
| 259 | Kelleher (Kelliher / Kellegher ?) | John | Gloungriskeen (Glangristeen ?) | 'NA' | 1211 | Rathmore Folios 1001 to 1500 | NA | NA |
| 260 | Mannix | Daniel | Gloungriskeen (Glangristeen ?) | 'NA' | 1212 | Rathmore Folios 1001 to 1500 | NA | NA |
| 261 | Gallivan | Timothy | Gloungriskeen (Glangristeen ?) | 'NA' | 1213 | Rathmore Folios 1001 to 1500 | 1493 | NA |
| 262 | Doherty | Corns. (Cornelius) P. | Gloungriskeen (Glangristeen ?) | 'NA' | 1214 | Rathmore Folios 1001 to 1500 | NA | NA |
| 263 | Doherty | John | Gneevgullia | 'NA' | 1215 | Rathmore Folios 1001 to 1500 | NA | School teacher |
| 264 | Walsh | William | Gneevgullia | 'NA' | 1216 | Rathmore Folios 1001 to 1500 | NA | NA |
| 265 | Cahill | Timothy | Gneevgullia | 'NA' | 1216 | Rathmore Folios 1001 to 1500 | NA | Under tenant |
| 266 | Cronin | Peter | Gneevgullia | 'NA' | 1215 | Rathmore Folios 1001 to 1500 | 1252 | NA |
| 267 | Connor | William | Gneevgullia | 'NA' | 1217 | Rathmore Folios 1001 to 1500 | NA | NA |
| 268 | Moynihan | Humphrey | Gneevgullia | 'NA' | 1218 | Rathmore Folios 1001 to 1500 | NA | NA |
| 269 | McCarthy | John | Gneevgullia | 'NA' | 1219 | Rathmore Folios 1001 to 1500 | NA | NA |
| 270 | Callaghan | Timothy | Gneevgullia | 'NA' | 1220 | Rathmore Folios 1001 to 1500 | NA | NA |
| 271 | O'Connor | Daniel | Gneevgullia | 'NA' | 1221 | Rathmore Folios 1001 to 1500 | NA | Shopkeeper |
| 272 | Connor (O'Connor ?) | John | Gneevgullia | 'NA' | 1221 | Rathmore Folios 1001 to 1500 | NA | NA |
| 273 | O'Connell | John | Tooreennamult | 'NA' | 1221 | Rathmore Folios 1001 to 1500 | NA | NA |
| 274 | Kennedy | Timothy | Gneevgullia | 'NA' | 1222 | Rathmore Folios 1001 to 1500 | NA | NA |
| 275 | Cahill | Timothy | Gneevgullia | 'NA' | 1222 | Rathmore Folios 1001 to 1500 | NA | NA |
| 276 | Barry | Michael | Gneevgullia | 'NA' | 1223 | Rathmore Folios 1001 to 1500 | NA | Tailor |
| 277 | Callaghan | Jeremiah | Gneevgullia | 'NA' | 1224 | Rathmore Folios 1001 to 1500 | NA | Reps of |
| 278 | Leary | Jeremiah | Gneevgullia | 'NA' | 1224 | Rathmore Folios 1001 to 1500 | NA | NA |
| 279 | Moynihan | Humphrey | Gneevgullia | 'NA' | 1224 | Rathmore Folios 1001 to 1500 | NA | NA |
| 280 | Donoghue | May (Mary ?) | Gneevgullia | 'NA' | 1224 | Rathmore Folios 1001 to 1500 | NA | Went to America |
| 281 | Cavan | Timothy | Gneevgullia | 'NA' | 1225 | Rathmore Folios 1001 to 1500 | NA | NA |
| 282 | Cronin | Daniel | Gneevgullia | 'NA' | 1226 | Rathmore Folios 1001 to 1500 | NA | NA |
| 283 | Cronin | Jeremiah | Gneevgullia | 'NA' | 1227 | Rathmore Folios 1001 to 1500 | NA | NA |
| 284 | Connor | Timothy | Gneevgullia | 'NA' | 1228 | Rathmore Folios 1001 to 1500 | NA | Father of John Connor |
| 285 | Connor | John | Gneevgullia | 'NA' | 1228 | Rathmore Folios 1001 to 1500 | NA | Son of Timothy Connor. Involved in Plan of Campaign |
| 286 | Cronin | Daniel | Gneevgullia | 'NA' | 1229 | Rathmore Folios 1001 to 1500 | NA | Parish Clerk |
| 287 | Cronin | David | Gneevgullia | 'NA' | 1230 | Rathmore Folios 1001 to 1500 | NA | NA |
| 288 | Connell | Timothy | Gneevgullia | 'NA' | 1231 | Rathmore Folios 1001 to 1500 | NA | NA |
| 289 | Connell | Edmund | Gneevgullia | 'NA' | 1231 | Rathmore Folios 1001 to 1500 | NA | NA |
| 290 | Corbett | Michael | Gneevgullia | 'NA' | 1232 | Rathmore Folios 1001 to 1500 | NA | NA |
| 291 | Corbett | Daniel | Gneevgullia | 'NA' | 1232 | Rathmore Folios 1001 to 1500 | NA | NA |
| 292 | Dennehy | John | Gneevgullia | 'NA' | 1233 | Rathmore Folios 1001 to 1500 | NA | Reps of |
| 293 | Connor | William | Gneevgullia | 'NA' | 1233 | Rathmore Folios 1001 to 1500 | NA | NA |
| 294 | Donoghue | Corns. (Cornelius ?) | Gneevgullia | 'NA' | 1234 | Rathmore Folios 1001 to 1500 | NA | Reps of |
| 295 | Donoghue | Mary | Gneevgullia | 'NA' | 1234 | Rathmore Folios 1001 to 1500 | NA | NA |
| 296 | Donnelly | Cornelius | Gneevgullia | 'NA' | 1235 | Rathmore Folios 1001 to 1500 | NA | NA |
| 297 | Donnelly | Denis | Gneevgullia | 'NA' | 1236 | Rathmore Folios 1001 to 1500 | NA | NA |
| 298 | Goulding | Daniel | Gneevgullia, Gallaun East | 'NA' | 1237 | Rathmore Folios 1001 to 1500 | NA | NA |
| 299 | Rourke | Thomas | Gneevgullia, Gallaun East | 'NA' | 1237 | Rathmore Folios 1001 to 1500 | NA | NA |
| 300 | Keeffe | John | Gneevgullia | 'NA' | 1238 | Rathmore Folios 1001 to 1500 | NA | NA |
| 301 | Leary | Jeremiah | Gneevgullia | 'NA' | 1239 | Rathmore Folios 1001 to 1500 | NA | NA |
| 302 | Kieran ? | Jeremiah | Gneevgullia | 'NA' | 1239 | Rathmore Folios 1001 to 1500 | NA | NA |
| 303 | Mahony | Denis | Gneevgullia | 'NA' | 1240 | Rathmore Folios 1001 to 1500 | NA | NA |
| 304 | Mahony | Abby | Gneevgullia | 'NA' | 1240 | Rathmore Folios 1001 to 1500 | NA | NA |
| 305 | Moynihan | Michael | Gneevgullia | 'NA' | 1241 | Rathmore Folios 1001 to 1500 | NA | Involved in Plan of Campaign |
| 306 | Moynihan | Andrew | Gneevgullia | 'NA' | 1242 | Rathmore Folios 1001 to 1500 | NA | Reps of |
| 307 | Leary | Jeremiah | Gneevgullia | 'NA' | 1242 | Rathmore Folios 1001 to 1500 | NA | NA |
| 308 | Mahony | Denis | Gneevgullia | 'NA' | 1243 | Rathmore Folios 1001 to 1500 | NA | NA |
| 309 | Connor | Timothy | Gneevgullia | 'NA' | 1244 | Rathmore Folios 1001 to 1500 | NA | NA |
| 310 | McCarthy | ? | Gneevgullia | 'NA' | 1244 | Rathmore Folios 1001 to 1500 | NA | Reps of |
| 311 | Connor | John | Gneevgullia | 'NA' | 1245 | Rathmore Folios 1001 to 1500 | NA | Reps of |
| 312 | Lynch | Daniel (?) | Gneevgullia | 'NA' | 1245 | Rathmore Folios 1001 to 1500 | NA | NA |
| 313 | Scannell | Patrick | Gneevgullia | 'NA' | 1246 | Rathmore Folios 1001 to 1500 | NA | NA |
| 314 | Sullivan | Patrick | Gneevgullia | 'NA' | 1247 | Rathmore Folios 1001 to 1500 | NA | Quarry man |
| 315 | Donoghue | Thade | Gneevgullia | 'NA' | 1248 | Rathmore Folios 1001 to 1500 | NA | NA |
| 316 | Connor | Timothy | Gneevgullia | 'NA' | 1249 | Rathmore Folios 1001 to 1500 | NA | NA |
| 317 | Donnelly | James | Gneevgullia | 'NA' | 1249 | Rathmore Folios 1001 to 1500 | NA | NA |
| 318 | Moynihan | H. J. | Gneevgullia | 'NA' | 1250 | Rathmore Folios 1001 to 1500 | NA | NA |
| 319 | Cahill | Timothy | Gneevgullia | 'NA' | 1251 | Rathmore Folios 1001 to 1500 | NA | Tailor. Involved in Plan of Campaign. |
| 320 | Walsh | William (see page 1252) | Gneevgullia | 'NA' | 1251 | Rathmore Folios 1001 to 1500 | NA | NA |
| 321 | Cronin | Peter | Gneevgullia | 'NA' | 1252 | Rathmore Folios 1001 to 1500 | NA | School master from Tooreencahill |
| 322 | Walsh | William | Gneevgullia | 'NA' | 1252 | Rathmore Folios 1001 to 1500 | NA | NA |
| 323 | O'Connor | John | Gneevgullia | 'NA' | 1253 | Rathmore Folios 1001 to 1500 | NA | Shope and Yard |
| 324 | Crowley | Joseph | Gortacareen | 'NA' | 1254 | Rathmore Folios 1001 to 1500 | NA | NA |
| 325 | Malone | Maurice | Gortacareen | 'NA' | 1255 | Rathmore Folios 1001 to 1500 | NA | Reps of |
| 326 | Malone | Nellie | Gortacareen | 'NA' | 1255 | Rathmore Folios 1001 to 1500 | NA | NA |
| 327 | Malone | John | Gortacareen | 'NA' | 1255 | Rathmore Folios 1001 to 1500 | NA | NA |
| 328 | Crowley | Michael | Gortacareen | 'NA' | 1256 | Rathmore Folios 1001 to 1500 | NA | NA |
| 329 | Neagle (Nagle ?) | John | Gortacareen | 'NA' | 1257 | Rathmore Folios 1001 to 1500 | NA | Reps of |
| 330 | Crowley | Patrick | Gortacareen | 'NA' | 1257 | Rathmore Folios 1001 to 1500 | NA | Under tenant |
| 331 | Corbett | Ellen | Gneevgullia | 'NA' | 1258 | Rathmore Folios 1001 to 1500 | NA | Schoolmistress at Gneevgullia |
| 332 | Hickey | Daniel | Gortanahaneboy East | 'NA' | 1259 | Rathmore Folios 1001 to 1500 | NA | NA |
| 333 | Connell | Denis | Gortanahaneboy East | 'NA' | 1260 | Rathmore Folios 1001 to 1500 | NA | NA |
| 334 | Mahony | James J. | Gortanahaneboy East | 'NA' | 1261 | Rathmore Folios 1001 to 1500 | NA | NA |
| 335 | Mahony | Margaret | Gortanahaneboy East | 'NA' | 1261 | Rathmore Folios 1001 to 1500 | NA | Under tenant |
| 336 | Mahony | John | Gortanahaneboy East | 'NA' | 1262 | Rathmore Folios 1001 to 1500 | NA | NA |
| 337 | Mahony | James D. | Gortanahaneboy East | 'NA' | 1263 | Rathmore Folios 1001 to 1500 | 1481 | Blowing horns after baliff (Feb 1888) - during Plan of Campaign |
| 338 | Mahony | Ellen 'Widow' | Gortanahaneboy East | 'NA' | 1263 | Rathmore Folios 1001 to 1500 | NA | NA |
| 339 | Mahony | Timothy J. | Gortanahaneboy East | 'NA' | 1265 | Rathmore Folios 1001 to 1500 | NA | NA |
| 340 | Meade | James | Gortanahaneboy East | 'NA' | 1266 | Rathmore Folios 1001 to 1500 | NA | Land League Meeting |
| 341 | Mahony | John D. | Gortanahaneboy East | 'NA' | 1267 | Rathmore Folios 1001 to 1500 | NA | Father of Patrick Mahony |
| 342 | Mahony | Patrick John | Gortanahaneboy East | 'NA' | 1267 | Rathmore Folios 1001 to 1500 | NA | Son of John Mahony. Blowing horns February 1888 |
| 343 | Reen | Denis | Gortanahaneboy East | 'NA' | 1268 | Rathmore Folios 1001 to 1500 | NA | Reps of |
| 344 | Reen | Ellen | Gortanahaneboy East | 'NA' | 1268 | Rathmore Folios 1001 to 1500 | NA | NA |
| 345 | Reen | Jeremiah Denis | Gortanahaneboy East | 'NA' | 1268 | Rathmore Folios 1001 to 1500 | NA | Married Eliza Murphy of Kilquane |
| 346 | Murphy | Eliza | Gortanahaneboy East | 'NA' | Kilquane | Rathmore Folios 1001 to 1500 | NA | Married Jeremiah Denis Reen |
| 347 | Wrenn | Maurice | Gortanahaneboy East | 'NA' | 1269 | Rathmore Folios 1001 to 1500 | NA | NA |
| 348 | Crowley | Jeremiah | Gortanahaneboy East | 'NA' | 1270 | Rathmore Folios 1001 to 1500 | 1485 | NA |
| 349 | Dennehy | Denis | Gortanahaneboy West | 'NA' | 1271 | Rathmore Folios 1001 to 1500 | 1393 - possible entry in Accounts | NA |
| 350 | Connor | Jeremiah | Gortanahaneboy West | 'NA' | 1272 | Rathmore Folios 1001 to 1500 | NA | NA |
| 351 | Hickey | William | Gortanahaneboy West | 'NA' | 1273 | Rathmore Folios 1001 to 1500 | NA | NA |
| 352 | Dennehy | John T. | Gortanahaneboy West | 'NA' | 1274 | Rathmore Folios 1001 to 1500 | NA | Involved in Plan of Campaign. |
| 353 | O'Connor | Daniel | Gortanahaneboy West | College Street, Killarney | 1274 | Rathmore Folios 1001 to 1500 | NA | Involved in Plan of Campaign |
| 354 | Wrenn | Hanoria | Gortanahaneboy West | 'NA' | 1275 | Rathmore Folios 1001 to 1500 | NA | NA |
| 355 | Wrenn | Timothy John | Gortanahaneboy West | 'NA' | 1276 | Rathmore Folios 1001 to 1500 | 1494 | NA |
| 356 | Wrenn | Maurice Timy | Gortanahaneboy West | 'NA' | 1277 | Rathmore Folios 1001 to 1500 | NA | NA |
| 357 | Reen | John | Gortanahaneboy West | 'NA' | 1278 | Rathmore Folios 1001 to 1500 | 1486 | Reps of |
| 358 | Connell | Maurice | Gortanahaneboy East | 'NA' | 1279 | Rathmore Folios 1001 to 1500 | NA | NA |
| 359 | Hickey | Daniel | Gortanahaneboy East | 'NA' | 1279 | Rathmore Folios 1001 to 1500 | NA | Under tenant |
| 360 | Cronin | John | Gortanahaneboy East | 'NA' | 1280 | Rathmore Folios 1001 to 1500 | NA | Land League. Blowing horns during Plan of Campaign |
| 361 | Sullivan | Daniel | Gortanahaneboy East | 'NA' | 1281 | Rathmore Folios 1001 to 1500 | NA | NA |
| 362 | Sullivan | Michael | Gortanahaneboy East | 'NA' | 1281 | Rathmore Folios 1001 to 1500 | NA | NA |
| 363 | Hickey | Daniel | Gortanahaneboy East | 'NA' | 1282 | Rathmore Folios 1001 to 1500 | NA | NA |
| 364 | Keeffe | James | Gortanahaneboy East | 'NA' | 1282 | Rathmore Folios 1001 to 1500 | NA | NA |
| 365 | Killarney Board of Guardians | 'NA' | Gortanahaneboy East | 'NA' | 1283 | Rathmore Folios 1001 to 1500 | NA | 'Labnourer's lot taken from Maurice Connell's holding.' |
| 366 | Connell | Maurice | Gortanahaneboy East | 'NA' | 1283 | Rathmore Folios 1001 to 1500 | NA | NA |
| 367 | Cahill | Cornelius | Gortanahaneboy East | 'NA' | 1284 | Rathmore Folios 1001 to 1500 | NA | NA |
| 368 | Mahony | Timothy | Gortanahaneboy East | 'NA' | 1285 | Rathmore Folios 1001 to 1500 | NA | NA |
| 369 | Wrenn | Hanoria | Gortanahaneboy East | 'NA' | 1286 | Rathmore Folios 1001 to 1500 | NA | NA |
| 370 | Sullivan | John D. | Gortanahaneboy East | 'NA' | 1286 | Rathmore Folios 1001 to 1500 | NA | NA |
| 371 | Connor | Denis | Gortanahaneboy East | 'NA' | 1287 | Rathmore Folios 1001 to 1500 | NA | NA |
| 372 | Sullivan | Thomas | Gortanahaneboy East | 'NA' | 1288 | Rathmore Folios 1001 to 1500 | NA | Reps of |
| 373 | Sullivan | Peter | Gortanahaneboy East | 'NA' | 1288 | Rathmore Folios 1001 to 1500 | NA | NA |
| 374 | Connor | Denis | Gortanahaneboy East | 'NA' | 1288 | Rathmore Folios 1001 to 1500 | NA | NA |
| 375 | Sullivan | Patrick | Gortanahaneboy East | 'NA' | 1288 | Rathmore Folios 1001 to 1500 | NA | NA |
| 376 | Sullivan | Bessie 'Widow' | Gortanahaneboy East | 'NA' | 1288 | Rathmore Folios 1001 to 1500 | NA | NA |
| 377 | Killarney (Board of) Guardians | 'Dispensary House on site of the old chapel' | Gortanahaneboy East | 'NA' | 1289 | Rathmore Folios 1001 to 1500 | NA | NA |
| 378 | Sullivan | Jeremiah | Gortderrig | 'NA' | 1290 | Rathmore Folios 1001 to 1500 | NA | NA |
| 379 | Callaghan | Patrick | Gortderrig | 'NA' | 1291 | Rathmore Folios 1001 to 1500 | 1480 | NA |
| 380 | Callaghan | Con (Cornelius ?) | Gortderrig | 'NA' | 1291 | Rathmore Folios 1001 to 1500 | Folio1306 | NA |
| 381 | Nagle (Neagle ?) | Patrick John | Gortderrig | 'NA' | 1292 | Rathmore Folios 1001 to 1500 | NA | NA |
| 382 | Nagle (Neagle ?) | John Patrick | Gortderrig | 'NA' | 1292 | Rathmore Folios 1001 to 1500 | NA | NA |
| 383 | Buckley | John | Gortderrig | 'NA' | 1293 | Rathmore Folios 1001 to 1500 | NA | Father of James Moynihan |
| 384 | Buckley | James | Gortderrig | 'NA' | 1293 | Rathmore Folios 1001 to 1500 | NA | Son of John Buckley |
| 385 | Nagle (Neagle ?) | Patrick Alex | Gortderrig | 'NA' | 1294 | Rathmore Folios 1001 to 1500 | NA | NA |
| 386 | Moynihan | John | Gortderrig | 'NA' | 1295 | Rathmore Folios 1001 to 1500 | NA | Married to May (Mary ?) Moynihan and father of Jeremiah Moynihan and |
| 387 | Moynihan | Jeremiah | Gortderrig | 'NA' | 1295 | Rathmore Folios 1001 to 1500 | NA | Son of John Moynihan |
| 388 | Moynihan | May (Mary ?) | Gortderrig | 'NA' | 1295 | Rathmore Folios 1001 to 1500 | NA | Married to John Moynihan |
| 389 | Moynihan | Corns. (Cornelius) | Gortderrig | 'NA' | 1296 | Rathmore Folios 1001 to 1500 | NA | Reps of |
| 390 | Connor | Timothy | Gortderrig | 'NA' | 1297 | Rathmore Folios 1001 to 1500 | NA | NA |
| 391 | Cahill | Corns. (Cornelius) | Gortderrig | 'NA' | 1298 | Rathmore Folios 1001 to 1500 | 1495 | Reps of |
| 392 | Cahill | Hanoria 'Widow' | Gortderrig | 'NA' | 1298 | Rathmore Folios 1001 to 1500 | NA | NA |
| 393 | Cahill | Mary | Gortderrig | 'NA' | 1298 | Rathmore Folios 1001 to 1500 | NA | Under tenant |
| 394 | Lenihan | Denis | Gortderrig | 'NA' | 1299 | Rathmore Folios 1001 to 1500 | NA | Reps of |
| 395 | Lenihan | Cornelius | Gortderrig | 'NA' | 1299 | Rathmore Folios 1001 to 1500 | NA | Son of Mary Lenihan, married Nano (?) Buckley of Gortderrig. |
| 396 | Lenihan | Mary | Gortderrig | 'NA' | 1299 | Rathmore Folios 1001 to 1500 | NA | Mother of Cornelius Lenihan |
| 397 | Buckley | Nano (?) | Gortderrig | 'NA' | 1299 | Rathmore Folios 1001 to 1500 | NA | Married Cornelius Lenihan |
| 398 | Nagle (Neagle ?) | John | Gortderrig | 'NA' | 1300 | Rathmore Folios 1001 to 1500 | NA | Reps of |
| 399 | Callaghan | Cornelius | Gortderrig | 'NA' | 1301 | Rathmore Folios 1001 to 1500 | 1306 | NA |
| 400 | McCarthy | Matthew | Gortderrig | 'NA' | 1302 | Rathmore Folios 1001 to 1500 | NA | NA |
| 401 | Callaghan | John | Gortderrig | 'NA' | 1303 | Rathmore Folios 1001 to 1500 | NA | NA |
| 402 | Nagle (Neagle ?) | Garret | Gortderrig | 'NA' | 1304 | Rathmore Folios 1001 to 1500 | NA | NA |
| 403 | Rahilly | Daniel | Gortderrig | 'NA' | 1305 | Rathmore Folios 1001 to 1500 | NA | NA |
| 404 | Callaghan | Cornelius | Gortderrig | 'NA' | 1306 | Rathmore Folios 1001 to 1500 | 1301 | NA |
| 405 | Leary | Jeremiah | Gortnaprocess | 'NA' | 1308 | Rathmore Folios 1001 to 1500 | NA | NA |
| 406 | Dinneen (Dineen ?) | Patrick | Gortnaprocess | 'NA' | 1309 | Rathmore Folios 1001 to 1500 | 1393 - possible entry in Accounts, 1479 | NA |
| 407 | Breen | Patrick | Gortnaprocess | 'NA' | 1310 | Rathmore Folios 1001 to 1500 | NA | NA |
| 408 | Crowley | Denis | Gortnaprocess | 'NA' | 1311 | Rathmore Folios 1001 to 1500 | NA | NA |
| 409 | Moynihan | Johanna | Gortnaprocess | 'NA' | 1312 | Rathmore Folios 1001 to 1500 | NA | NA |
| 410 | Moynihan | Timothy | Gortnaprocess | 'NA' | 1312 | Rathmore Folios 1001 to 1500 | NA | NA |
| 411 | Sheehan | Patrick | Gortnaprocess | 'NA' | 1313 | Rathmore Folios 1001 to 1500 | NA | NA |
| 412 | Donoghue | Darby | Gortnaprocess | 'NA' | 1314 | Rathmore Folios 1001 to 1500 | NA | NA |
| 413 | Keeffe | Timothy | Gortnagane | Cloonts | 1316 | Rathmore Folios 1001 to 1500 | NA | NA |
| 414 | Creedan (Creedon ?) | Denis | Gortnagane | 'NA' | 1317 | Rathmore Folios 1001 to 1500 | NA | NA |
| 415 | Creedan (Creedon ?) | William | Gortnagane | 'NA' | 1318 | Rathmore Folios 1001 to 1500 | NA | NA |
| 416 | Cremin (Cremmin ?) | Denis P. | Gortnagane | 'NA' | 1319 | Rathmore Folios 1001 to 1500 | NA | NA |
| 417 | Cremin (Cremmin ?) | Catherine 'Widow' | Gortnagane | 'NA' | 1320 | Rathmore Folios 1001 to 1500 | NA | Mother of Philip Cremmin |
| 418 | Cremmin (Cremin ?) | Philip | Gortnagane | 'NA' | 1320 | Rathmore Folios 1001 to 1500 | NA | Son of Catherine Cremin, married Julia Daly of ? |
| 419 | Daly | Julia | Gortnagane | ? | 1320 | Rathmore Folios 1001 to 1500 | NA | Married Philip Cremmin |
| 420 | Cronin | Philip | Gortnagane | 'NA' | 1321 | Rathmore Folios 1001 to 1500 | NA | Reps of |
| 421 | Moynihan | Catherine 'Widow' | Gortnagane | 'NA' | 1322 | Rathmore Folios 1001 to 1500 | NA | NA |
| 423 | Cremin (Cremmin ?) | John Denis | Gortnagane | 'NA' | 1323 | Rathmore Folios 1001 to 1500 | NA | Reps of |
| 424 | Cremin (Cremmin ?) | Johanna 'Widow' | Gortnagane | 'NA' | 1323 | Rathmore Folios 1001 to 1500 | NA | NA |
| 425 | Cahill | Daniel | Gortnagane | 'NA' | 1324 | Rathmore Folios 1001 to 1500 | 1393 - possible entry in Accounts | NA |
| 426 | Scannell | Timothy | Gortnagane | 'NA' | 1325 | Rathmore Folios 1001 to 1500 | NA | Timy in Index |
| 427 | Kelly | Timothy | Gortnagane | 'NA' | 1326 | Rathmore Folios 1001 to 1500 | NA | Reps of |
| 428 | Kiely | Patrick | Gortnagane | 'NA' | 1326 | Rathmore Folios 1001 to 1500 | NA | NA |
| 429 | Buckley | John | Gortnagane | 'NA' | 1327 | Rathmore Folios 1001 to 1500 | NA | NA |
| 430 | Leary | James | Gortnagane | 'NA' | 1328 | Rathmore Folios 1001 to 1500 | NA | NA |
| 431 | Duggan | Denis | Gortnagane | 'NA' | 1329 | Rathmore Folios 1001 to 1500 | NA | NA |
| 432 | Connor | John | Gortnagane | 'NA' | 1330 | Rathmore Folios 1001 to 1500 | NA | NA |
| 433 | Buckley | John | Gortnagane | 'NA' | 1330 | Rathmore Folios 1001 to 1500 | NA | Reps of |
| 434 | Riordan (Reardon ?) | Timothy | Gortnagane | 'NA' | 1331 | Rathmore Folios 1001 to 1500 | NA | NA |
| 435 | Cronin | Patrick Timy | Gortnagane | 'NA' | 1332 | Rathmore Folios 1001 to 1500 | NA | NA |
| 436 | Leary | Daniel | Gortnagane | 'NA' | 1333 | Rathmore Folios 1001 to 1500 | NA | NA |
| 437 | Scannell | Daniel | Gortnagane | 'NA' | 1334 | Rathmore Folios 1001 to 1500 | NA | NA |
| 438 | Duggan | Patrick | Gortnagane | 'NA' | 1334 | Rathmore Folios 1001 to 1500 | NA | Tailor ? |
| 439 | Creedon (Creedan ?) | Daniel | Gortnagane | 'NA' | 1334 | Rathmore Folios 1001 to 1500 | NA | NA |
| 440 | Scannell | John | Gortnagane | 'NA' | 1335 | Rathmore Folios 1001 to 1500 | NA | NA |
| 441 | Keeffe | Timothy | Gortnagane | Cloonts | 1336 | Rathmore Folios 1001 to 1500 | NA | Timy in Index |
| 442 | Reardon | Timothy | Gortnagane | Cloonts | 1336 | Rathmore Folios 1001 to 1500 | NA | NA |
| 443 | Keeffe | Michael | Gortnagane | Cloonts | 1336 | Rathmore Folios 1001 to 1500 | NA | NA |
| 444 | Kelleher (Kelliher / Kellegher ?) | Corns. (Cornelius) | Gortnaglough (part of Gortanahaneboy West) | 'NA' | 1338 | Rathmore Folios 1001 to 1500 | NA | NA |
| 445 | Cronin | Timothy | Gortnaglough (part of Gortanahaneboy West) | 'NA' | 1339 | Rathmore Folios 1001 to 1500 | NA | NA |
| 446 | Crowley | Denis | Gortnaglough (part of Gortanahaneboy West) | 'NA' | 1340 | Rathmore Folios 1001 to 1500 | NA | Reps of |
| 447 | Crowley | Johanna | Gortnaglough (part of Gortanahaneboy West) | 'NA' | 1340 | Rathmore Folios 1001 to 1500 | NA | Under tenant |
| 448 | Crowley | Jeremiah Denis | Gortnaglough (part of Gortanahaneboy West) | 'NA' | 1340 | Rathmore Folios 1001 to 1500 | NA | Married Ellen O'Connor of Maulnagrough County Cork (?) |
| 449 | O'Connor | Ellen | Gortnaglough (part of Gortanahaneboy West) | Maulnagrough County Cork (?) | 1340 | Rathmore Folios 1001 to 1500 | NA | Married Jeremiah Denis Crowley |
| 450 | Crowley | Timothy | Gortnaglough (part of Gortanahaneboy West) | 'NA' | 1341 | Rathmore Folios 1001 to 1500 | NA | NA |
| 451 | Fitzgerald | Michael | Gullaun | 'NA' | 1343 | Rathmore Folios 1001 to 1500 | NA | Reps of |
| 452 | Fitzgerald | Margaret | Gullaun | 'NA' | 1343 | Rathmore Folios 1001 to 1500 | NA | NA |
| 453 | Fitzgerald | Thomas Michael | Gullaun | 'NA' | 1343 | Rathmore Folios 1001 to 1500 | NA | Married Julia Lucy (Lucey ?) |
| 454 | Lucy (Lucey ?) | Julia | Gallaun | 'NA' | 1343 | Rathmore Folios 1001 to 1500 | NA | Married Thomas Michael Fitzgerald |
| 455 | Fitzgerald | Edward | Gullaun | 'NA' | 1344 | Rathmore Folios 1001 to 1500 | NA | Reps of |
| 456 | Fitzgerald | Bridget 'Widow' | Gullaun | Knocknagree, County Cork (?) | 1344 | Rathmore Folios 1001 to 1500 | NA | NA |
| 457 | Fitzgerald | Thomas Edmund | Gullaun | 'NA' | 1344 | Rathmore Folios 1001 to 1500 | NA | NA |
| 458 | Herlihy | Patrick | Gullaun | Gneevgullia | 1345 | Rathmore Folios 1001 to 1500 | NA | NA |
| 459 | Mahony | Michael | Gullaun | 'NA' | 1346 | Rathmore Folios 1001 to 1500 | NA | NA |
| 460 | Mahony | Thomas | Gullaun | 'NA' | 1347 | Rathmore Folios 1001 to 1500 | NA | NA |
| 461 | Buckley | Maurice | Gullaun | 'NA' | 1348 | Rathmore Folios 1001 to 1500 | NA | NA |
| 462 | McGoldrick | Philip | Gneevgullia | 'NA' | 1349 | Rathmore Folios 1001 to 1500 | NA | NA |
| 463 | O'Donoghue | Elsie | Gneevgullia | 'NA' | 1350 | Rathmore Folios 1001 to 1500 | NA | NA |
| 464 | McCarthy | Daniel | Headfort | Cools | 1351 | Rathmore Folios 1001 to 1500 | NA | NA |
| 465 | Fitzgerald | Jane | Gallaun | 'NA' | 1352 | Rathmore Folios 1001 to 1500 | NA | Site of shop and haggard |
| 466 | Herlihy | William | Inchibeg (part of Shinnagh) | 'NA' | 1353 | Rathmore Folios 1001 to 1500 | NA | NA |
| 467 | Leary | Michael | Inchibeg (part of Shinnagh) | 'NA' | 1354 | Rathmore Folios 1001 to 1500 | NA | NA |
| 468 | Cullinane | Florence | Inchibeg (part of Shinnagh) | 'NA' | 1355 | Rathmore Folios 1001 to 1500 | NA | NA |
| 469 | Mulcahy | Daniel | Inchibeg (part of Shinnagh) | 'NA' | 1356 | Rathmore Folios 1001 to 1500 | NA | NA |
| 470 | Sweeny (Sweeney ?) | Michael | Inchibeg (part of Shinnagh) | 'NA' | 1357 | Rathmore Folios 1001 to 1500 | NA | NA |
| 471 | Kelleher (Kelliher / Kellegher ?) | Ellen 'Widow' | Islandearagh | 'NA' | 1359 | Rathmore Folios 1001 to 1500 | NA | NA |
| 472 | Kelleher (Kelliher / Kellegher ?) | Francis | Islandearagh | 'NA' | 1360 | Rathmore Folios 1001 to 1500 | NA | NA |
| 473 | Kelleher (Kelliher / Kellegher ?) | Darby | Islandearagh | 'NA' | 1361 | Rathmore Folios 1001 to 1500 | 1484 | NA |
| 474 | Kelleher (Kelliher / Kellegher ?) | Jeremiah | Islandearagh | 'NA' | 1361 | Rathmore Folios 1001 to 1500 | NA | NA |
| 475 | Moynihan | Jeremiah A. | Islandearagh | 'NA' | 1362 | Rathmore Folios 1001 to 1500 | NA | NA |
| 476 | Moynihan | Francis Daniel | Islandearagh | 'NA' | 1363 | Rathmore Folios 1001 to 1500 | NA | NA |
| 477 | Moynihan | Jerh. (Jermiah) A. | Islandearagh | 'NA' | 1364 | Rathmore Folios 1001 to 1500 | NA | NA |
| 478 | Duggan | Michael | Islandearagh | 'NA' | 1365 | Rathmore Folios 1001 to 1500 | NA | NA |
| 479 | Daly | James | Kilquane | 'NA' | 1368 | Rathmore Folios 1001 to 1500 | NA | Reps of |
| 480 | Gleeson | Denis | Kilquane | 'NA' | 1368 | Rathmore Folios 1001 to 1500 | NA | NA |
| 481 | Murphy | Patrick | Kilquane | 'NA' | 1369 | Rathmore Folios 1001 to 1500 | NA | Reps of |
| 482 | Murphy | Daniel (Patrick ?) Murphy | Kilquane | 'NA' | 1369 | Rathmore Folios 1001 to 1500 | NA | NA |
| 483 | Murphy | John J. | Kilquane | 'NA' | 1370 | Rathmore Folios 1001 to 1500 | NA | NA |
| 484 | Murphy | John D. | Kilquane | 'NA' | 1371 | Rathmore Folios 1001 to 1500 | NA | NA |
| 485 | Moynihan | John Patrick | Kilquane | 'NA' | 1372 | Rathmore Folios 1001 to 1500 | NA | NA |
| 486 | O'Connor | Daniel | Kilquane | College Street, Killarney | 1372 | Rathmore Folios 1001 to 1500 | NA | Involved in Plan of Campaign |
| 487 | Murphy | Daniel Michl. (Michael ?) | Kilquane | 'NA' | 1373 | Rathmore Folios 1001 to 1500 | NA | NA |
| 488 | Murphy | Jerh. (Jeremiah ?) Michl. (Michael ?) | Kilquane | 'NA' | 1374 | Rathmore Folios 1001 to 1500 | NA | NA |
| 489 | Daly | Cornelius | Kilquane | 'NA' | 1375 | Rathmore Folios 1001 to 1500 | NA | NA |
| 490 | Daly | Timothy | Kilquane | 'NA' | 1376 | Rathmore Folios 1001 to 1500 | NA | NA |
| 491 | Daly | Thomas | Kilquane | 'NA' | 1377 | Rathmore Folios 1001 to 1500 | NA | Reps of |
| 492 | Daly | Cornelius T. | Kilquane | 'NA' | 1377 | Rathmore Folios 1001 to 1500 | NA | NA |
| 493 | Murphy | Jeremiah Daniel | Kilquane | 'NA' | 1378 | Rathmore Folios 1001 to 1500 | NA | NA |
| 494 | Sullivan | Patrick | Kilquane | 'NA' | 1379 | Rathmore Folios 1001 to 1500 | NA | NA |
| 495 | Daly | James | Kilquane | 'NA' | 1380 | Rathmore Folios 1001 to 1500 | NA | NA |
| 496 | Murphy | Jeremiah H. | Kilquane | 'NA' | 1381 | Rathmore Folios 1001 to 1500 | NA | NA |
| 497 | Moynihan | Cornelius | Kilquane | 'NA' | 1382 | Rathmore Folios 1001 to 1500 | NA | NA |
| 498 | Moynihan | Daniel Cornelius | Kilquane | 'NA' | 1382 | Rathmore Folios 1001 to 1500 | NA | NA |
| 499 | Sullivan | Timothy | Kilquane | 'NA' | 1383 | Rathmore Folios 1001 to 1500 | NA | NA |
| 500 | Brosnahan (Brosnihan ?) | Patrick | Kilquane | 'NA' | 1384 | Rathmore Folios 1001 to 1500 | NA | NA |
| 501 | Donoghue | Timothy | Kilquane | 'NA' | 1385 | Rathmore Folios 1001 to 1500 | NA | NA |
| 502 | Murphy | Patrick Michl. (Michael ?) | Kilquane | 'NA' | 1386 | Rathmore Folios 1001 to 1500 | NA | NA |
| 503 | Nagle (Neagle) | Patrick | Kilquane | 'NA' | 1387 | Rathmore Folios 1001 to 1500 | NA | NA |
| 504 | Great Southern and Western Railway Company | 'NA' | Kilquane | 'NA' | 1388 | Rathmore Folios 1001 to 1500 | NA | NA |
| 505 | Murphy | Jeremiah | Kilquane | 'NA' | 1389 | Rathmore Folios 1001 to 1500 | NA | NA |
| 506 | Cahill | Daniel | Kilquane | 'NA' | 1390 | Rathmore Folios 1001 to 1500 | NA | NA |
| 507 | O'Connell | Daniel James | Knockacarien (?) | Grenagh | 1393 | Rathmore Folios 1001 to 1500 | 1394 | Reps of. Accounts Page |
| 508 | O'Connell | Daniel James | Knockacarien | 'NA' | 1394 | Rathmore Folios 1001 to 1500 | NA | NA |
| 509 | Moynihan | M. | Knockacappul | 'NA' | 1396 | Rathmore Folios 1001 to 1500 | NA | Reps of |
| 510 | Fagan Captain | 'NA' | Knockacappul | 'NA' | 1396 | Rathmore Folios 1001 to 1500 | NA | NA |
| 511 | Lenihan | John | Knockacappul | 'NA' | 1396 | Rathmore Folios 1001 to 1500 | NA | NA |
| 512 | McCarthy | Jeremiah | Knockdoorah | 'NA' | 1399 | Rathmore Folios 1001 to 1500 | NA | NA |
| 513 | McCarthy | Catherine 'Widow' | Knockdoorah | 'NA' | 1399 | Rathmore Folios 1001 to 1500 | NA | NA |
| 514 | Riordan | Michael | Knockdoorah | 'NA' | 1399 | Rathmore Folios 1001 to 1500 | NA | Married Johanna McCarthy |
| 515 | McCarthy | Johanna | Knockdoorah | 'NA' | 1399 | Rathmore Folios 1001 to 1500 | NA | Married Michael Riordan |
| 516 | Moynihan | John Patk. (Patrick ?) | Knockdoorah | 'NA' | 1400 | Rathmore Folios 1001 to 1500 | NA | NA |
| 517 | Moynihan | John P. | Knockdoorah | 'NA' | 1401 | Rathmore Folios 1001 to 1500 | NA | NA |
| 518 | Moynihan | Michael | Knockdoorah | 'NA' | 1402 | Rathmore Folios 1001 to 1500 | NA | NA |
| 519 | Sullivan | Thade | Knockdoorah | 'NA' | 1403 | Rathmore Folios 1001 to 1500 | NA | NA |
| 520 | Daly | Patrick | Knockdoorah | 'NA' | 1404 | Rathmore Folios 1001 to 1500 | NA | NA |
| 521 | McCarthy | William | Knockdoorah | 'NA' | 1405 | Rathmore Folios 1001 to 1500 | NA | NA |
| 522 | McCarthy | Jeremiah | Knockdoorah | 'NA' | 1406 | Rathmore Folios 1001 to 1500 | NA | NA |
| 523 | McCarthy | Catherine 'Widow' | Knockdoorah | 'NA' | 1406 | Rathmore Folios 1001 to 1500 | NA | NA |
| 524 | Riordan | Michael | Knockdoorah | 'NA' | 1406 | Rathmore Folios 1001 to 1500 | NA | Married Johanna McCarthy |
| 525 | McCarthy | Johanna | Knockdoorah | 'NA' | 1406 | Rathmore Folios 1001 to 1500 | NA | Married Michael Riordan |
| 526 | McCarthy | Michael | Knockdoorah | 'NA' | 1407 | Rathmore Folios 1001 to 1500 | NA | NA |
| 527 | McCarthy | Patrick | Knockdoorah | 'NA' | 1408 | Rathmore Folios 1001 to 1500 | NA | NA |
| 528 | McCarthy | John | Knockdoorah | 'NA' | 1408 | Rathmore Folios 1001 to 1500 | NA | NA |
| 529 | Moynihan | John Timy | Knockdoorah | 'NA' | 1409 | Rathmore Folios 1001 to 1500 | NA | NA |
| 530 | Connor | James | Knockdoorah | 'NA' | 1410 | Rathmore Folios 1001 to 1500 | NA | Reps of |
| 531 | Moynihan | Patrick O. | Knockdoorah | 'NA' | 1411 | Rathmore Folios 1001 to 1500 | 1393 - possible entry in Accounts | NA |
| 532 | Moynihan | Eugene | Knockdoorah | 'NA' | 1412 | Rathmore Folios 1001 to 1500 | NA | NA |
| 533 | O'Leary | Ignatius | Knockdoorah | 'NA' | 1413 | Rathmore Folios 1001 to 1500 | NA | Reps of |
| 534 | O'Leary | May (Mary ?) 'Widow' | Knockdoorah | 'NA' | 1413 | Rathmore Folios 1001 to 1500 | NA | NA |
| 535 | Leary (O'Leary ?) | Denis John | Knockdoorah | 'NA' | 1413 | Rathmore Folios 1001 to 1500 | NA | Under tenant |
| 536 | Leary (O'Leary ?) | Denis John | Knockdoorah | 'NA' | 1414 | Rathmore Folios 1001 to 1500 | NA | NA |
| 537 | Leary (O'Leary ?) | Mary | Knockdoorah | 'NA' | 1414 | Rathmore Folios 1001 to 1500 | NA | NA |
| 538 | Leary (O'Leary ?) | Denis 'Senior' | Knockdoorah | 'NA' | 1415 | Rathmore Folios 1001 to 1500 | 1443 | NA |
| 539 | Dennehy | Patrick Michael | Knockdoorah | 'NA' | 1415 | Rathmore Folios 1001 to 1500 | NA | Married May (Mary ?) Leary |
| 540 | Leary (O'Leary) | May (Mary ?) | Knockdoorah | 'NA' | 1415 | Rathmore Folios 1001 to 1500 | NA | Married Patrick Michael Dennehy |
| 541 | Callaghan | John | Knockdoorah | 'NA' | 1416 | Rathmore Folios 1001 to 1500 | NA | NA |
| 542 | Callaghan | Jeremiah John | Knockdoorah | 'NA' | 1416 | Rathmore Folios 1001 to 1500 | NA | Married Julia Connor (?) of ? |
| 543 | Connor (?) | Julia | Knockdoorah | Illegible | 1416 | Rathmore Folios 1001 to 1500 | NA | Married Jeremiah John Callaghan |
| 544 | Callaghan | Jeremiah | Knockdoorah | 'NA' | 1417 | Rathmore Folios 1001 to 1500 | NA | NA |
| 545 | Murphy | Dick (?) Jerh (?) | Knockdoorah | 'NA' | 1417 | Rathmore Folios 1001 to 1500 | NA | NA |
| 546 | Leary (O'Leary ?) | Daniel | Knockdoorah | 'NA' | 1418 | Rathmore Folios 1001 to 1500 | NA | NA |
| 547 | Leary (O'Leary ?) | Denis | Knockdoorah | 'NA' | 1419 | Rathmore Folios 1001 to 1500 | NA | NA |
| 548 | Culloty (?) | John | Knockdoorah | 'NA' | 1419 | Rathmore Folios 1001 to 1500 | NA | NA |
| 549 | McCarthy | William | Knockdoorah | 'NA' | 1420 | Rathmore Folios 1001 to 1500 | NA | NA |
| 550 | McCarthy | Patrick William | Knockdoorah | 'NA' | 1420 | Rathmore Folios 1001 to 1500 | NA | Married Kate Leary |
| 551 | Leary (O'Leary) | Kate | Knockdoorah | 'NA' | 1420 | Rathmore Folios 1001 to 1500 | NA | Married Patrick William McCarthy |
| 552 | Daly | John | Knocknageeha | 'NA' | 1422 | Rathmore Folios 1001 to 1500 | NA | NA |
| 553 | Leader | Thomas | Knocknageeha | 'NA' | 1423 | Rathmore Folios 1001 to 1500 | NA | NA |
| 554 | Daly | Timothy | Knocknageeha | 'NA' | 1424 | Rathmore Folios 1001 to 1500 | NA | NA |
| 555 | Spillane | Denis P. | Knocknageeha | 'NA' | 1425 | Rathmore Folios 1001 to 1500 | NA | Reps of |
| 556 | Spillane | Julia 'Widow' | Knocknageeha | 'NA' | 1425 | Rathmore Folios 1001 to 1500 | NA | NA |
| 557 | Sullivan | Daniel | Knocknageeha | 'NA' | 1426 | Rathmore Folios 1001 to 1500 | NA | Reps of |
| 558 | Spillane | Denis | Knocknageeha | 'NA' | 1427 | Rathmore Folios 1001 to 1500 | NA | Reps of |
| 559 | Carey | Jeremiah | Knocknageeha | 'NA' | 1428 | Rathmore Folios 1001 to 1500 | NA | NA |
| 560 | Carey | Timothy | Knocknageeha | 'NA' | 1429 | Rathmore Folios 1001 to 1500 | NA | Father of Jeremiah Carey |
| 561 | Carey | Jeremiah | Knocknageeha | 'NA' | 1429 | Rathmore Folios 1001 to 1500 | NA | Son of Timothy Carey |
| 562 | Carey | Jeremiah | Knocknageeha | 'NA' | 1430 | Rathmore Folios 1001 to 1500 | NA | NA |
| 563 | Cronin | Michael | Knocknageeha | 'NA' | 1431 | Rathmore Folios 1001 to 1500 | NA | NA |
| 565 | Donoghue | John | Knocknageeha | 'NA' | 1431 | Rathmore Folios 1001 to 1500 | NA | NA |
| 566 | Collins (?) | Jerh (?) (Jeremiah ?) | Knocknageeha | 'NA' | 1431 | Rathmore Folios 1001 to 1500 | NA | NA |
| 567 | Donnelly | Humphrey | Knocknageeha | 'NA' | 1432 | Rathmore Folios 1001 to 1500 | NA | NA |
| 568 | Donnelly | Cornelius | Knocknageeha | 'NA' | 1432 | Rathmore Folios 1001 to 1500 | NA | NA |
| 569 | Riordan (Reardon ?) | Thomas | Knocknageeha | 'NA' | 1433 | Rathmore Folios 1001 to 1500 | NA | NA |
| 570 | Spillane | Timothy | Knocknageeha | 'NA' | 1433 | Rathmore Folios 1001 to 1500 | NA | NA |
| 571 | Spillane | Thade | Knocknageeha | 'NA' | 1434 | Rathmore Folios 1001 to 1500 | NA | NA |
| 572 | Cronin | Thade | Knocknageeha | 'NA' | 1435 | Rathmore Folios 1001 to 1500 | NA | Reps of |
| 573 | Cronin | Cornelius | Knocknageeha | 'NA' | 1436 | Rathmore Folios 1001 to 1500 | NA | Reps of |
| 574 | Carey | Jeremiah | Knocknageeha | 'NA' | 1436 | Rathmore Folios 1001 to 1500 | NA | NA |
| 575 | Collins | Charles | Knocknageeha | 'NA' | 1436 | Rathmore Folios 1001 to 1500 | NA | NA |
| 576 | Collins | Patrick (?) | Knocknageeha | 'NA' | 1436 | Rathmore Folios 1001 to 1500 | NA | Went to America (check) |
| 577 | Riordan (Reardon ?) | John | Knocknageeha | 'NA' | 1437 | Rathmore Folios 1001 to 1500 | NA | NA |
| 578 | Sullivan | Patrick John | Knocknageeha | 'NA' | 1438 | Rathmore Folios 1001 to 1500 | NA | NA |
| 579 | Buckley | Mary 'Widow' | Knocknageeha | 'NA' | 1439 | Rathmore Folios 1001 to 1500 | NA | NA |
| 580 | Sullivan | Patrick | Knocknageeha | 'NA' | 1440 | Rathmore Folios 1001 to 1500 | NA | Reps of |
| 581 | Sullivan | Timothy | Knocknageeha | 'NA' | 1440 | Rathmore Folios 1001 to 1500 | NA | NA |
| 582 | Sullivan | Mary 'Widow' | Knocknageeha | 'NA' | 1440 | Rathmore Folios 1001 to 1500 | NA | NA |
| 583 | Collins | Patrick | Knocknageeha | 'NA' | 1441 | Rathmore Folios 1001 to 1500 | NA | NA |
| 584 | Collins | Timothy | Knocknageeha | 'NA' | 1441 | Rathmore Folios 1001 to 1500 | NA | NA |
| 585 | Collins | Charles | Knocknageeha | 'NA' | 1441 | Rathmore Folios 1001 to 1500 | NA | NA |
| 586 | Sullivan | Hanoria | Knocknageeha | 'NA' | 1442 | Rathmore Folios 1001 to 1500 | NA | NA |
| 587 | Dennehy | Patrick M. (Michael) | Knockdoorah | 'NA' | 1443 | Rathmore Folios 1001 to 1500 | 1415 | NA |
| 588 | Duggan | Denis D. | Knocknaseed | 'NA' | 1445 | Rathmore Folios 1001 to 1500 | NA | Reps of |
| 589 | Riordan | Timothy | Knocknaseed (Score Ground) | 'NA' | 1445 | Rathmore Folios 1001 to 1500 | NA | NA |
| 590 | Ginny | Michael | Knocknaseed (Score Ground) | 'NA' | 1445 | Rathmore Folios 1001 to 1500 | NA | NA |
| 591 | McCarthy | Denis | Knocknaseed (Score Ground) | 'NA' | 1445 | Rathmore Folios 1001 to 1500 | NA | NA |
| 592 | Sheehy | William | Knocknaseed | 'NA' | 1445 | Rathmore Folios 1001 to 1500 | NA | NA |
| 593 | Sweeney | Daniel | Knocknaseed (Score Ground) | 'NA' | 1445 | Rathmore Folios 1001 to 1500 | NA | NA |
| 594 | Leary (O'Leary ?) | John | Knocknaseed | 'NA' | 1446 | Rathmore Folios 1001 to 1500 | NA | NA |
| 595 | O'Leary (Leary ?) | Arthur | Knocknaseed | 'NA' | 1446 | Rathmore Folios 1001 to 1500 | NA | NA |
| 596 | O'Leary (Leary ?) | Kate | Knocknaseed | 'NA' | 1446 | Rathmore Folios 1001 to 1500 | 1448 | NA |
| 597 | Godfrey | Christina | Knocknaseed | 'NA' | 1447 | Rathmore Folios 1001 to 1500 | NA | NA |
| 598 | McSweeney | Daniel | Knocknaseed | Glantane more, County Cork | 1447 | Rathmore Folios 1001 to 1500 | NA | Of the Post Office, Millstreet, County Cork |
| 599 | Leary (O'Leary?) | Kate | Knocknaseed | 'NA' | 1448 | Rathmore Folios 1001 to 1500 | 1446 | NA |
| 600 | Mahony | Jeremiah | Knockawniery (part of Mausrower) | 'NA' | 1453 | Rathmore Folios 1001 to 1500 | NA | Reps of |
| 601 | Leary (O'Leary) | Jeremiah | Knockawniery (part of Mausrower) | 'NA' | 1453 | Rathmore Folios 1001 to 1500 | NA | Under tenant |
| 602 | Leary (O'Leary ?) | Darby | Knockawniery (part of Mausrower) | 'NA' | 1454 | Rathmore Folios 1001 to 1500 | NA | NA |
| 603 | Leary (O'Leary ?) | Mary | Knockawniery (part of Mausrower) | 'NA' | 1454 | Rathmore Folios 1001 to 1500 | NA | Married Patrick Crowley |
| 604 | Crowley | Patrick | Knockawniery (part of Mausrower) | 'NA' | 1454 | Rathmore Folios 1001 to 1500 | NA | Married Mary Leary |
| 605 | Warren | Thade | Knockawniery (part of Mausrower) | 'NA' | 1455 | Rathmore Folios 1001 to 1500 | NA | NA |
| 606 | Leary (O'Leary ?) | James | Leamyglissane | 'NA' | 1458 | Rathmore Folios 1001 to 1500 | NA | NA |
| 607 | Moynihan | John | Leamyglissane | 'NA' | 1459 | Rathmore Folios 1001 to 1500 | NA | NA |
| 608 | Daly | Arthur | Leamyglissane | 'NA' | 1460 | Rathmore Folios 1001 to 1500 | NA | NA |
| 609 | Sullivan | Michael | Leamyglissane | 'NA' | 1461 | Rathmore Folios 1001 to 1500 | NA | NA |
| 610 | Neagle (Nagle ?) | Denis | Leamyglissane | 'NA' | 1462 | Rathmore Folios 1001 to 1500 | NA | NA |
| 611 | Nagle (Neagle ?) | Johanna | Leamyglissane | 'NA' | 1462 | Rathmore Folios 1001 to 1500 | NA | NA |
| 612 | Sullivan | Patrick Con | Leamyglissane | 'NA' | 1462 | Rathmore Folios 1001 to 1500 | NA | NA |
| 613 | Leary (O'Leary ?) | Arthur | Leamyglissane | 'NA' | 1463 | Rathmore Folios 1001 to 1500 | NA | Reps of. Married to Mary Leary |
| 614 | Leary (O'Leary ?) | Mary | Leamyglissane | 'NA' | 1463 | Rathmore Folios 1001 to 1500 | NA | Married to Arthur Leary |
| 615 | Riordan (Reardon ?) | John | Leamyglissane | 'NA' | 1464 | Rathmore Folios 1001 to 1500 | NA | NA |
| 616 | Sullivan | Cornelius | Leamyglissane | 'NA' | 1465 | Rathmore Folios 1001 to 1500 | NA | Reps of |
| 617 | Sullivan | Patrick Con | Leamyglissane | 'NA' | 1465 | Rathmore Folios 1001 to 1500 | NA | NA |
| 618 | Grady | John | Leamyglissane | 'NA' | 1466 | Rathmore Folios 1001 to 1500 | NA | NA |
| 619 | Leary (O'Leary ?) | Thade | Leamyglissane | 'NA' | 1467 | Rathmore Folios 1001 to 1500 | NA | NA |
| 620 | Leary (O'Leary ?) | Denis | Leamyglissane | 'NA' | 1468 | Rathmore Folios 1001 to 1500 | NA | Reps of |
| 621 | Leary (O'Leary ?) | Mary ? | Leamyglissane | 'NA' | 1468 | Rathmore Folios 1001 to 1500 | NA | NA |
| 622 | Leary (O'Leary ?) | Aeneas (Aneas ?) | Leamyglissane | 'NA' | 1469 | Rathmore Folios 1001 to 1500 | NA | Involved in Plan of Campaign |
| 623 | Riordan (Reardon ?) | John | Leamyglissane | 'NA' | 1470 | Rathmore Folios 1001 to 1500 | NA | NA |
| 624 | Lynch | Jerh ? (Jeremiah) | Leamyglissane | 'NA' | 1470 | Rathmore Folios 1001 to 1500 | NA | NA |
| 625 | Leary (O'Leary ?) | Timothy | Leamyglissane | 'NA' | 1471 | Rathmore Folios 1001 to 1500 | NA | NA |
| 626 | McGillycuddy | Michael | Leamyglissane | 'NA' | 1472 | Rathmore Folios 1001 to 1500 | NA | NA |
| 627 | McGillycuddy | Hanoria | Leamyglissane | 'NA' | 1473 | Rathmore Folios 1001 to 1500 | NA | NA |
| 628 | McGillycuddy | Patrick | Leamyglissane | 'NA' | 1473 | Rathmore Folios 1001 to 1500 | NA | NA |
| 629 | Sullivan | John | Leamyglissane | 'NA' | 1474 | Rathmore Folios 1001 to 1500 | 1474 | NA |
| 630 | Cremin (Cremmin ?) | Daniel | Leamyglissane | 'NA' | 1475 | Rathmore Folios 1001 to 1500 | NA | Reps of |
| 631 | Cremin (Cremmin ?) | Patrick | Leamyglissane | 'NA' | 1475 | Rathmore Folios 1001 to 1500 | NA | Reps of |
| 632 | Leary (O'Leary) | Jeremiah | Leamyglissane | 'NA' | 1476 | Rathmore Folios 1001 to 1500 | NA | NA |
| 633 | Leary (O'Leary) | Michael | Leamyglissane | 'NA' | 1477 | Rathmore Folios 1001 to 1500 | NA | NA |
| 634 | Sullivan | John | Leamyglissane | 'NA' | 1478 | Rathmore Folios 1001 to 1500 | 1474 | NA |
| 635 | Dinneen (Dineen ?) | Patrick | Gortnaprocess | 'NA' | 1479 | Rathmore Folios 1001 to 1500 | 1309 | NA |
| 636 | Callaghan | Patrick | Gortderrig | 'NA' | 1480 | Rathmore Folios 1001 to 1500 | 1291 | NA |
| 637 | Mahony | James D. | Gortanahaneboy East | 'NA' | 1481 | Rathmore Folios 1001 to 1500 | 1263 | NA |
| 638 | Sheehan | Patrick | Maulykeavane | 'NA' | 1482 | Rathmore Folios 1001 to 1500 | 1003 | NA |
| 639 | Looney | James | Cottage | 'NA' | 1483 | Rathmore Folios 1001 to 1500 | 1124 | NA |
| 640 | Kelleher (Senior) (Kelliher / Kellegher ?) | Jeremiah | Islandearagh | 'NA' | 1484 | Rathmore Folios 1001 to 1500 | 1361 | NA |
| 641 | Kelleher (Junior) (Kellegher / Kelliher ?) | Jeremiah | Islandearagh | 'NA' | 1484 | Rathmore Folios 1001 to 1500 | 1496 | Married Catherine Cahill |
| 642 | Kelleher (Kellegher / Kelliher ?) | John | Islandearagh | 'NA' | 1484 | Rathmore Folios 1001 to 1500 | NA | Under tenant. Married Catherine Cahill. |
| 643 | Cahill | Catherine | Islandearagh | 'NA' | 1484 | Rathmore Folios 1001 to 1500 | 1496 | Married John Kelleher (Kellegher / Kelliher ?) |
| 644 | Crowley | Jeremiah | Gortanahaneboy East | 'NA' | 1485 | Rathmore Folios 1001 to 1500 | 1270 | NA |
| 645 | Reen | John | Gortanahaneboy West | 'NA' | 1486 | Rathmore Folios 1001 to 1500 | 1278 | Reps of |
| 646 | Reen | Denis Timothy | Gortanahaneboy West | 'NA' | 1486 | Rathmore Folios 1001 to 1500 | NA | Married Mary Crowley of Annaghbeg |
| 647 | Crowley | Mary | Gortanahaneboy West | Annagh Beg | 1486 | Rathmore Folios 1001 to 1500 | NA | Married Denis Timothy Reen |
| 648 | Cronin | Daniel | Doocarrig more | 'NA' | 1487 | Rathmore Folios 1001 to 1500 | 1188 | NA |
| 649 | Mahony | John | Banard | 'NA' | 1488 | Rathmore Folios 1001 to 1500 | 1039 | NA |
| 650 | Casey | Thade | Coom | 'NA' | 1489 | Rathmore Folios 1001 to 1500 | 1166 | NA |
| 651 | Murphy | Jer (Jeremiah ?) Danl. Jer Danl (Jeremiah Daniel ?) iel | Kilquane | 'NA' | 1490 | Rathmore Folios 1001 to 1500 | 1378 | NA |
| 652 | Moynihan | Mary | Annagh Beg | 'NA' | 1491 | Rathmore Folios 1001 to 1500 | 1015 | NA |
| 653 | Sullivan | Daniel | Carhoonoe | 'NA' | 1492 | Rathmore Folios 1001 to 1500 | 1074 | NA |
| 654 | Gallivan | Timothy | Gloungriskeen (Glangristeen ?) | 'NA' | 1493 | Rathmore Folios 1001 to 1500 | 1213 | NA |
| 655 | Wrenn | Timothy John | Gortanahaneboy West | 'NA' | 1494 | Rathmore Folios 1001 to 1500 | 1276 | NA |
| 656 | Cahill | Hanoria 'Widow' | Gortderrig | 'NA' | 1495 | Rathmore Folios 1001 to 1500 | 1298 | NA |
| 657 | Kellegher (Kelleher / Kelliher ?) | Jeremiah | Islanderagh | 'NA' | 1496 | Rathmore Folios 1001 to 1500 | 1484 | Married Catherine Cahill |
| 658 | Cahill | Catherine | Islanderagh | 'NA' | 1496 | Rathmore Folios 1001 to 1500 | 1484 | Married Jeremiah Kellegher (Kelleher / Kelliher ?) |
| 659 | Sheehan | Patrick | Annagh Beg | Maulykeavane | 1003 | Rathmore Folios 1001 to 1500 | 1482 | NA |
| 660 | Moynihan | Aeneas (?) | Beheenagh | 'NA' | 1049 | Rathmore Folios 1001 to 1500 | NA | NA |
| 661 | McCarthy | ? | Beheenagh | 'NA' | 1049 | Rathmore Folios 1001 to 1500 | NA | NA |
| 662 | O' Keeffe | Daniel | Carhoonoe | 'NA' | 1085 | Rathmore Folios 1001 to 1500 | NA | NA |
| 663 | Mahony | Thade | Cloonts | 'NA' | 1095 | Rathmore Folios 1001 to 1500 | NA | NA |
| 664 | McCarthy | Denis | Cottage | 'NA' | 1122 | Rathmore Folios 1001 to 1500 | NA | NA |
| 665 | Cavan | Martin | Cottage | 'NA' | 1124 | Rathmore Folios 1001 to 1500 | 1083 | NA |
| 666 | Sullivan | John | Coom | 'NA' | 1159 | Rathmore Folios 1001 to 1500 | NA | NA |
| 667 | Dinneen (Dineen ?) | Timothy | Gortanahaneboy East | 'NA' | 1264 | Rathmore Folios 1001 to 1500 | NA | NA |
| 668 | Dineen (Dinneen ?) | Charles | Gortanahaneboy East | 'NA' | 1264 | Rathmore Folios 1001 to 1500 | NA | Married Mary Leary of Gortnagane |
| 669 | Leary | Mary | Gortanahaneboy East | Gortnagane | 1264 | Rathmore Folios 1001 to 1500 | NA | Married Charles Dineen |
| 670 | Rahilly | Daniel | Gortderrig | 'NA' | 1304 | Rathmore Folios 1001 to 1500 | NA | NA |
| 671 | Murphy | Humphry | Kilquane | 'NA' | 1372 | Rathmore Folios 1001 to 1500 | NA | NA |
| 672 | O'Cpnnell | Daniel James | Knockacarien (?) | 'NA' | 1394 | Rathmore Folios 1001 to 1500 | 1393 | Reps of. Accounts page |
| 673 | | | | 'NA' | | Rathmore Folios 1001 to 1500 | NA | NA |
| 675 | Murphy | John | Coom | 'NA' | 1131 | Rathmore Folios 1001 to 1500 | NA | NA |
| 676 | Warren | P. | Annabeg | 'NA' | 1004 | Rathmore Folios 1001 to 1500 | NA | Entry in accounts |
| 677 | Thornton | Pat | ? | 'NA' | 1393 | Rathmore Folios 1001 to 1500 | 1393 - Entry in Accounts | NA |
| 678 | Foley | Pat | ? | 'NA' | 1393 | Rathmore Folios 1001 to 1500 | Entry in Accounts | NA |
| 679 | Hickey | Timy | ? | 'NA' | 1393 | Rathmore Folios 1001 to 1500 | NA | Entry in Accounts |
Links
You are currently searching
Rathmore Division
November 1886 to
c. May 1894
Folios 1001 - 1500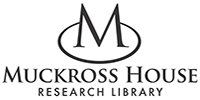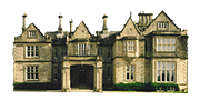 © Muckross House Research Library, Killarney, Co. Kerry, Ireland. Telephone: 00 353 (0) 64 669 1700 Library E-mail: library@muckross-house.ie
Trustees of Muckross House (Killarney) CLG. FULLY ACCREDITED MUSEUM Museum Standards Programme of Ireland
© 2022