Posters Collection
Muckross House Research Library houses a large collection of posters. These document some aspects of the twentieth century social life of County Kerry. This material is divided into two main collections: The Houlihan Collection and the MacMonagle Collection.


Mr Patrick Houlihan of Killorglin was passionate about the Circus. Over the course of his long life, he assembled a large collection of Circus posters and other related material. Patrick was anxious to ensure the survival of his collection in order that it would be available to researchers in the future. In 2008, The Trustees of Muckross House assisted Patrick with a project to catalogue, digitise and conserve his material. Digital images of Patrick's collection are available in Muckross House Research Library.


The MacMonagle Collection of posters was donated to the Trustees of Muckross House by Mr Paddy MacMonagle, formerly of Killarney Printing. In 1913, Daniel MacMonagle established a printing house in the former Dan FitzPatrick's Grain Store, at Saint Anthony's Place, Killarney. Daniel's son, Paddy, joined the business in 1939. The posters donated by Paddy record some of the social and cultural events which took place, mainly in and around Killarney, during the 1940s and 1950s. A small number of posters record events that took place outside of County Kerry.


A selection of material from both the Houlihan and the MacMonagle collections may be accessed from this webpage.
You can also read, in Patrick Houlihan's own words, how his childhood interest in the circus developed into a lifelong interest.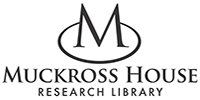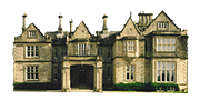 © Muckross House Research Library, Killarney, Co. Kerry, Ireland. Telephone: 00 353 (0) 64 669 1700 Library E-mail: library@muckross-house.ie
Trustees of Muckross House (Killarney) CLG. FULLY ACCREDITED MUSEUM Museum Standards Programme of Ireland
© 2023